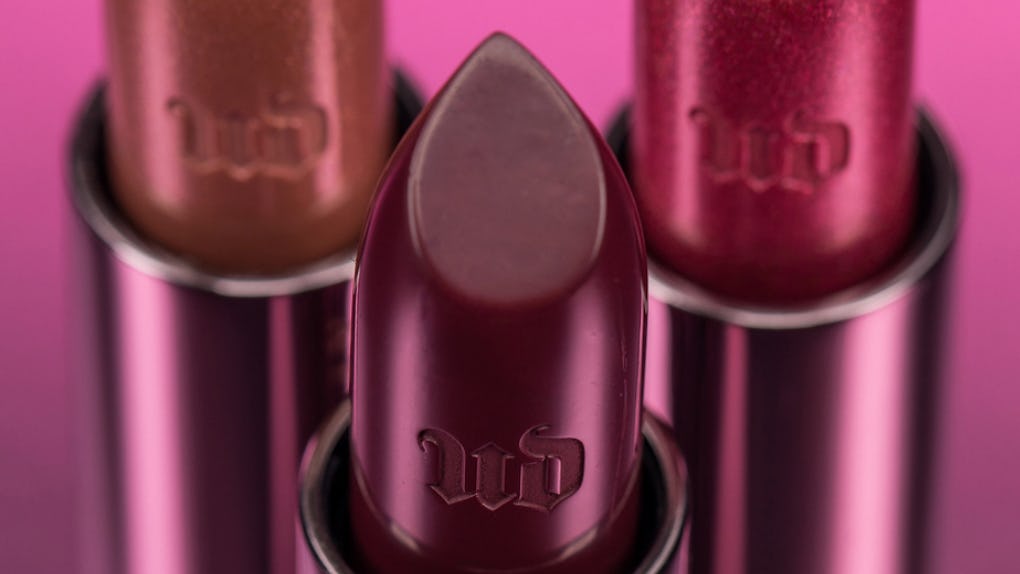 Urban Decay/Instagram
When Is Urban Decay's Naked Cherry Collection Available? You'll Be Looking Super Sweet So Soon
These past few weeks have been quite chaotic for the beauty world, at least when it comes to Urban Decay. First, the cult classic brand announced the passing of its beloved original Naked Palette — even holding a funeral service for the product on Aug. 23 in Newport Beach, CA. Then, the brand announced the birth of the Urban Decay's Naked Cherry Collection, which many of us originally thought would solely be an eyeshadow palette. But now that we all have a pretty good grasp on what's going on (at least, we hope so), I think it's fair to assume that we're all dying to know when the collection will be released, right? Right!
Well, as far as that goes, I've got good news and bad news for you, my friends. The bad news is that an official release date has yet to be announced. Elite Daily has reached out to Urban Decay for more information on the Cherry Collection, and while we haven't heard back just yet, we will definitely keep you posted. But the good news is that, if you're dying to get your hands on the brand's new launch, you can sign up for email notifications on urbandecay.com to get the latest updates on the highly anticipated collection!
But while we all will have to practice patience for a little while longer, from the looks of it, this collection is definitely worth the wait. According to the beauty insiders over at the always reliable Trendmood, the new set will include three lipstick shades and a cheek palette, along with two eye pencils, the eyeshadow palette (naturally), and an All Nighter Cherry-Scented Setting Spray. Oh, Urban Decay, how you spoil us.
While we have yet to see swatches from the rest of the products in the new line, the eyeshadow itself is absolutely gorgeous, and can definitely help you create the perfect fall eye, with a collection of 12 matte and shimmering shades to choose from.
As expected, there are tons of makeup lovers who can't wait to get their hands on every last product this new line has to offer, but some others aren't all that impressed — especially when it comes to the eyeshadow shades in particular.
"Looking at these swatches this palette reminds me of the Toofaced [sic] Just Peachy Matte palette," one person wrote on Instagram. "Of course except there are shimmer shades, but not anything I do not have in other palettes. Dang and I really wanted this..." Another user agreed, sharing, "tbh I feel like if I mix my 'blow me away' by colourpop and 'modern renaissance' by anastasia then I already have this." A few others questioned why the palette would be called Naked Cherry, since there's no vibrant red shade. Still, there's no denying that the eyeshadows are beautiful in their own right and are perfect for anyone who's craving a pop of rosy color.
For those of us who are on board with the new collection, let's keep our fingers crossed that we'll get word of an official release date sooner rather than later!