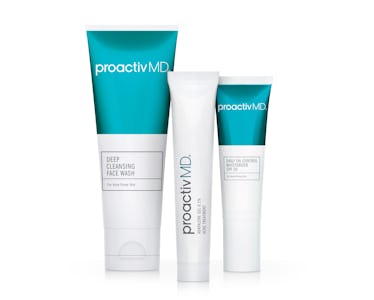 Proactiv Is Officially Come To Sephora Very, Very Soon, So Get Your Skin Ready
Photo Courtesy of Proactiv
If you've ever struggled with acne, or if you've just ever watched TV, you've probably heard of Proactiv. Infomercials filled with pimply teens and a celebrity spokesperson were the commercial highlights during all my MTV marathoning back in the day. The skincare brand still sells their products through the tellie, but they also expanded rapidly into online and retail sales. Now, Proactiv is officially launching at Sephora, and I couldn't be more excited to swap those toll-free numbers and "easy payments of just $19.95" for a painless experience on Sephora's website.
I've actually never tried Proactiv. Back in high school, the strength of these products scared me a little, especially since I have the most sensitive skin in the entire world. However, Proactiv now has so many offerings in their various lines, I'm sure I would be able to find something that won't irritate my Irish skin.
That being said, if you haven't tried any of the Proactiv lines and deal with acne, now is your chance to give it a whirl, sans calling a salesman or passing by a cart in the mall. I think this collaboration with Sephora will make accessing go-to products even easier for loyal Proactiv customers, and will allow new, intrigued customers to try the line hassle-free.
Proactiv has come a long way since its inception in 1995. The company now boasts three different three-step systems to fight against acne, each one formulated in a very different way. The first is, of course, their original formula, which includes a cleanser, toner, and moisturizer with micronized benzoyl peroxide.
The second line that was released includes the Proactiv+ line, which marries benzoyl peroxide and salicylic acid together to form a power-duo three-step system. That particular line includes a Skin Smoothing Exfoliator, Pore Targeting Treatment, and a Complexion Perfection Hydrator.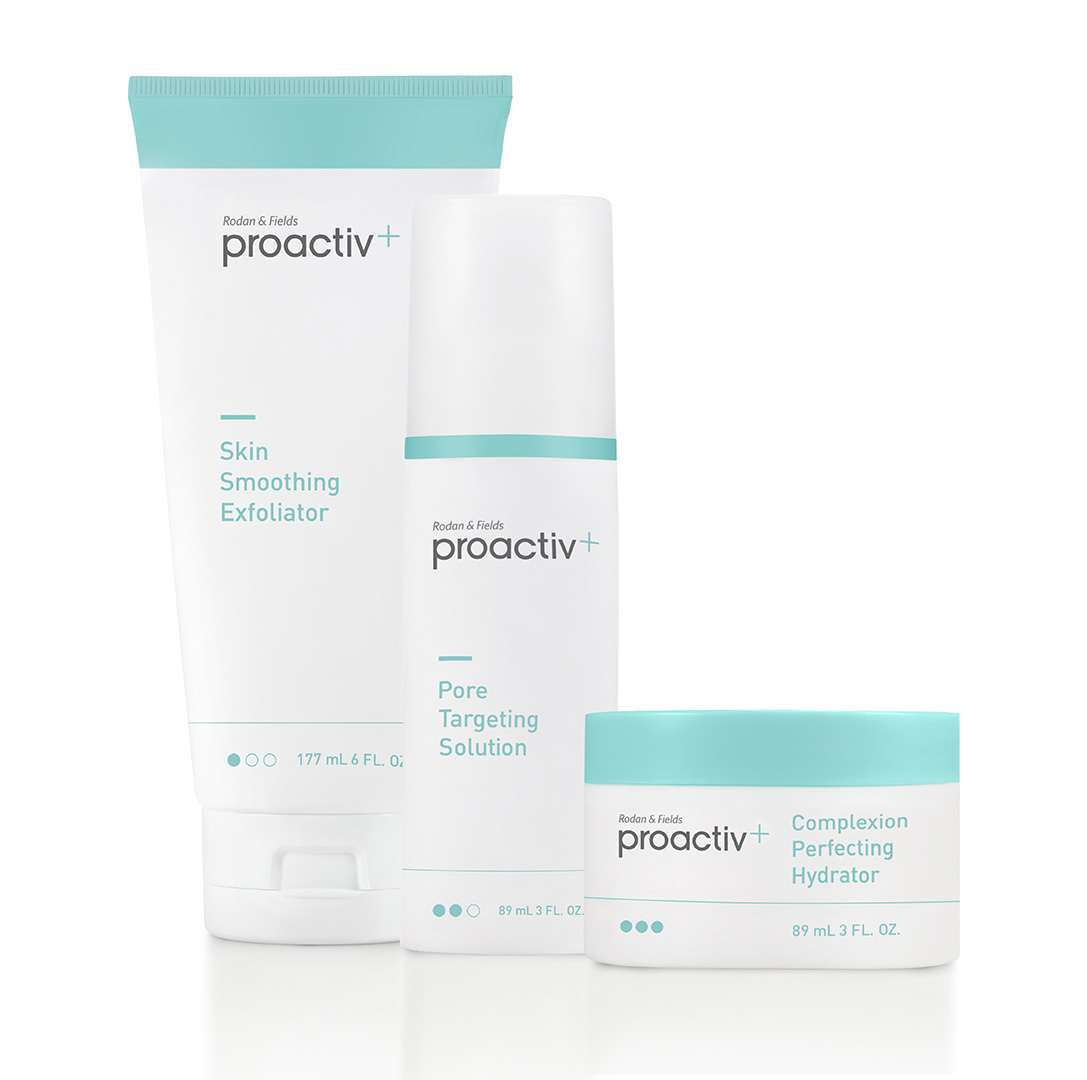 The latest launch is called "ProactivMD," which uses a retinoid called Adapalene to help diminish acne and scarring, and is benzoyl peroxide-free. This new line includes the Deep Cleansing Face Wash, Daily Oil Control Moisturizer SPF 30, and Adapalene Gel 0.1%.
Lucky for us, Proactiv is offering their whole extended line with their launch on Sephora's website, too. A few of their fan-favorites include the Green Tea Moisturizer and the Skin Purifying Mask, which will both be available on the site. Needless to say, the brand is super excited to be launching on a platform where their target consumers are already purchasing beauty products. "Since we know many of our target consumers are already shopping at Sephora, they now have the opportunity to add our solution-based products to their daily and weekly skincare routines," says Megan MacDonald, Senior Director, Public Relations at The Proactiv Company, in a press release.
The products will launch on Sephora's website starting Wednesday, Dec. 26, 2018, and will range in price from $20 to $110. Plus, Beauty Insiders can now rack up points when purchasing Proactiv products on Sephora's site. Let this new Proactiv and Sephora collab be your inspiration and motivation for revamping your skincare routine in the new year!