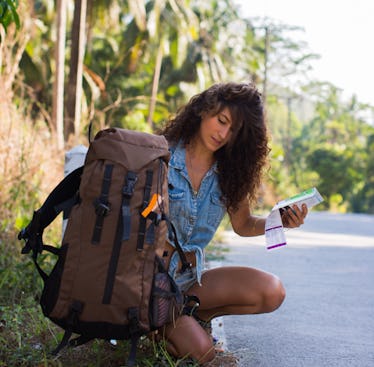 Here's What Your Favorite Kind Of Vacation Reveals About Your Personality
We all have our own idea of what the perfect vacation looks like. For some, a vacation is all about rest and relaxation. For others, a vacation is all about diving deep into a new culture and trying new things. Some of us love getting out in the summer sun, while others enjoy sinking deep into the winter snow. Naturally, our personalities play a huge role in determining what we find enjoyable. What one person loves, another may find to be a complete bore. Believe it or not, your favorite kind of vacation reveals more about your personality than you think.
Would you scoff at someone who suggested an all-inclusive resort vacation? Do you cringe at the idea of sleeping in bunk beds at a hostel? Some people are flexible enough to go with the flow regardless of what they're doing, but most people have strong opinions on how they would prefer to spend their vacation.
At the end of the day, our preferences are based on our interests and personality types. An adventure lover might be bored to tears on a cruise ship. Likewise, a frequent cruiser may feel disoriented by hopping from one hotel to another. Our travel taste can tell us about one another. Keep reading to see what your vacation preference says about your personality type.