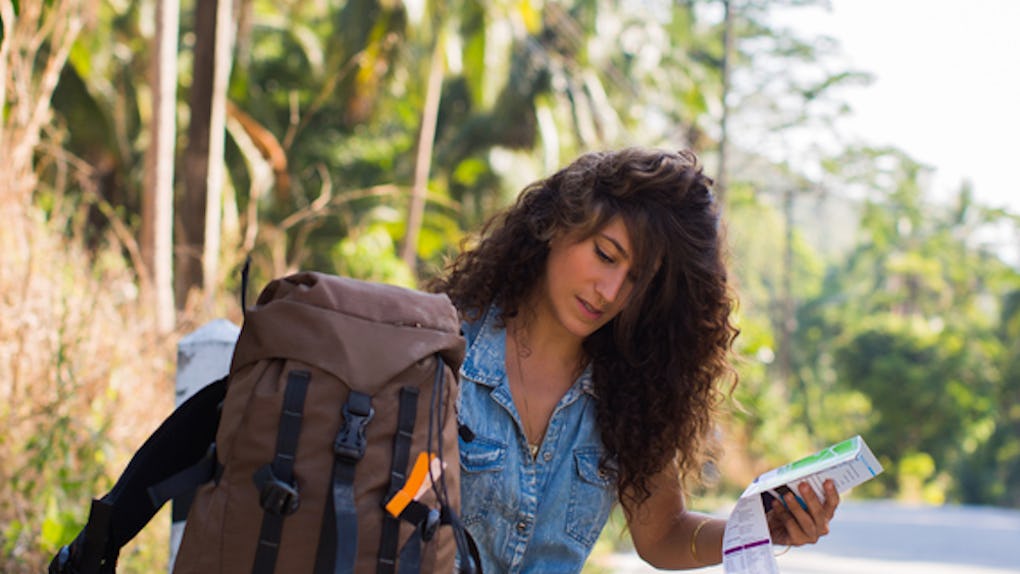 mosunomedia/stocksy
What Your Favorite Kind Of Vacation Reveals About Your Personality
We all have our own idea of what the perfect vacation looks like. For some, a vacation is all about rest and relaxation. For others, a vacation is all about diving deep into a new culture and trying new things. Some of us love getting out in the summer sun, while others enjoy sinking deep into the winter snow. Naturally, our personalities play a huge role in determining what we find enjoyable. What one person loves, another may find to be a complete bore. Believe it or not, your favorite kind of vacation reveals more about your personality than you think.
Would you scoff at someone who suggested an all-inclusive resort vacation? Do you cringe at the idea of sleeping in bunk beds at a hostel? Some people are flexible enough to go with the flow regardless of what they're doing, but most people have strong opinions on how they would prefer to spend their vacation.
At the end of the day, our preferences are based on our interests and personality types. An adventure lover might be bored to tears on a cruise ship. Likewise, a frequent cruiser may feel disoriented by hopping from one hotel to another. Our travel taste can tell us about one another. Keep reading to see what your vacation preference says about your personality type.
1. A Cruise
You want a real vacation. Forget waiting in long airport lines, scurrying through train stations, and figuring out where to have dinner. You'd rather have everything laid out from start to finish to avoid any hassle. You like to skip the extras and jump straight into the fun!
2. A Yoga Retreat In Bali
You identify yourself as a spiritual soul. You love connecting with yourself, others, and the world around you. You're a thinker who constantly ponders the meaning of life and your purpose in this world. You like to be mindful of your surroundings and the decisions you choose for yourself.
3. A Multi-Day Mountain Trek
If this is your vacation of choice, you're a true adventurer. You jump at the opportunity to venture into the unknown. You are at your best while in nature feeling humbled by your surroundings. You get antsy rather quickly and would get super bored if you had to spend more than three days on a beach.
4. A Cross-Country Road Trip
Forget the destination, you're all about the journey. You're open-minded and you won't turn down the chance for a spontaneous adventure. You're likely to go with the flow and roll with whatever roadblocks life brings.
5. A Backpacking Trip Throughout Europe
You're spontaneous and love to switch things up often. You're not a fan of the mundane and you often try to step outside of your comfort zone. You don't need a schedule, nor a map.
If it means you'll get a chance to experience something extraordinary, you really don't mind roughing it. Winging it and going wherever the wind takes you is totally your style.
6. A Safari
You have a soft spot for wildlife. You've been watching National Geographic ever since you could remember, and you jump at any opportunity to interact with animals. You care deeply about the world around you and you love to interact with it.
7. An International Solo Trip
You're so independent and you believe that you should seize the moment. Spending time alone gives you so much peace, yet you're open to meeting new people. You're confident of your place in the world, and you're not afraid to seek out answers you don't have.
8. A Camping Trip
You're a lover of the great outdoors. You enjoy the simple things in life, including sitting by the campfire, grilling up food, walking along nature trails, and laughing with your besties. You don't mind getting your hands a little dirty, and you certainly don't need anything fancy to have a good time.
9. A Holiday By The Beach
You love to soak up some sunshine. All you need is the sand, sun, and a drink in hand to have some fun. You're super chill and you love to take advantage of any opportunity to unplug. In your mind, vacation is all about relaxation.
We all have a different idea of what the perfect vacation looks like. The only universal rule is to enjoy it to the fullest.