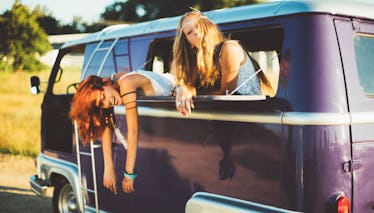 Packing For A Road Trip Is A Struggle, So I've Made It Easier For You To Let The Good Times Roll
In my opinion, a road trip can be the ultimate bonding experience for every friend group. Picture this: The windows are rolled down, your sunnies are on, and you're belting out your favorite tunes with the people you love most. (Of course, Oreos and Cheetos make an appearance sometime during the ride, too.) You have complete freedom to take detours and go on any journey your heart desires. You may be in the process of planning a road trip with the squad, and nothing sounds better than that. Here's what to pack for a road trip with friends to let those good times roll.
Have you ever taken a road trip? It's one of the best ways to explore a new destination. You don't have to deal with long lines at the airport, layovers, or battling for an armrest. You can simply load up the car and go.
Whether you've been planning for months or decide to go on a whim, this trip will be one for the books. It's even better when you can bring friends along to share the memories with. You'll be spending a lot of time together, so it's a great way to reconnect and catch up on everything. So, what are you waiting for? I'd say it's about time to get packing!