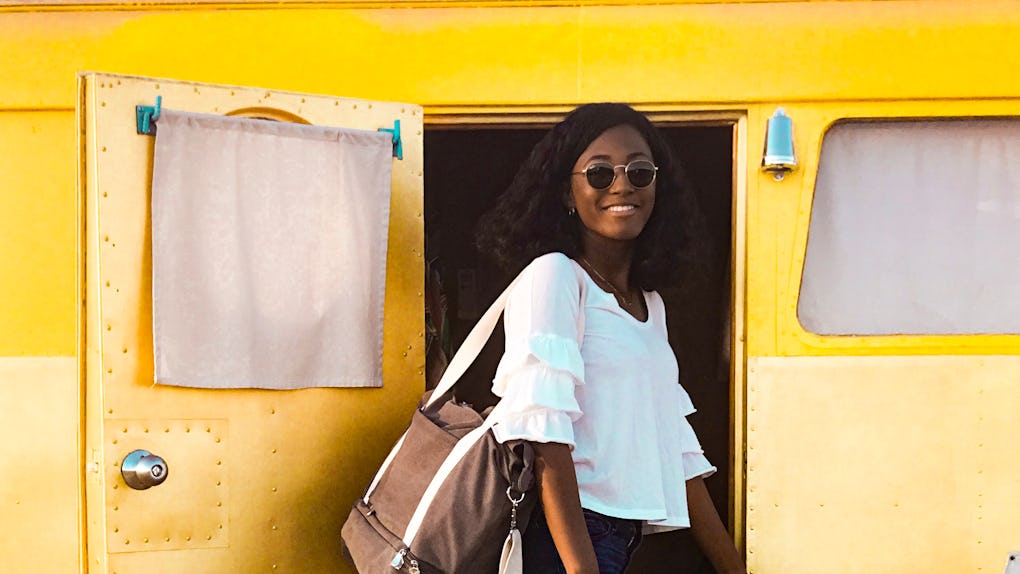 Hey Ciara
How I Packed For 10 Days In A Carry-On, Because It's Not Impossible
After visiting more than 30 countries, I've certainly learned a thing or two about packing efficiently. In my early days, I would try to fit literally everything from my closet into a suitcase, "just in case." I wanted to be prepared for any scenario that might arise, causing me to pack this dress and that shirt (along with a ton of other things). The reality is that most of us often pack way more than we actually end up using. These days, I've learned that packing light is the way to go. After packing in a carry-on for my trip to Costa Rica, I was never the same again. Here's how I packed for 10 days in a carry-on.
The less baggage, the better! Isn't traveling about leaving the unnecessary behind? I totally understand that sometimes it feels like you need to pack all of the things, but packing light just seems to make everything easier. You won't have to worry about lugging a giant suitcase around, you'll be able to save on airline baggage fees, and you'll be able to get a head-start on your adventures because you won't have to wait at baggage claim.
In the beginning, packing everything in a carry-on can seem impossible. However, it gets easier with time. Keep reading if you're ready to convert to the carry on-only lifestyle, because it's seriously the way to go.
I Sat Down And Made A Packing List
This may seem like a no-brainer, but it's easy to procrastinate when it comes to packing. It's not the most exciting aspect of travel, so I think most of us are guilty of waiting until the last minute to pack. However, you're more likely to brings unnecessary items when you procrastinate.
A packing list will help you make wise decisions about what you should (and should not) take with you and why. You should create a packing list that takes the weather, location, cultural customs, and your luggage size in mind. It may seem simple, but packing lists have helped me to avoid both under-packing and overpacking.
Packing Cubes Became My New Best Friends
Packing cubes have been a total life-saver when it comes to packing. If you've never heard of them, packing cubes simply organize and compress your clothing. I like to organize my clothes by rolling them and sorting them into different cubes so they're easier to access on the go. They'll also help compress your clothing so that you can pack as much as you need to without going overboard. I often find myself in a rush on travel mornings, so it's important that I know where everything is located.
These packing cubes by Herschel Supply Co. are super cute and will keep all of your garments organized in your bag. (Once you use cubes, you'll never go back to your old packing ways again.)
I Planned Out All Of My Outfits
Sometimes you've gotta get strategic about packing light. I like to stick to neutral tones so that everything matches. I also prefer to bring clothes that have multi-purpose use. For example, I'll bring a dress that I can wear during a day out and a night out. I'll pack accessories to add pops of colors into my outfits and bring swimsuits that I can also wear as regular tops. A little creativity goes a long way to give your outfits versatility.
It's so easy to overpack when you're just winging it. Planning your outfits will ensure that you only bring exactly what you plan to wear.