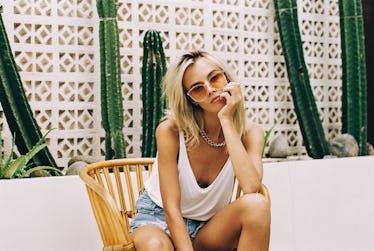 How To Quickly Change The Game In Your 20s When You're Bored & Just Need A Little Change
When I was younger, I always thought that "peak adulting" would be when I finally established a total routine for myself. I'd wake up early in the morning, head to the gym, come home to eat breakfast, get ready for my day, head off to work, come home, make dinner, and go to bed — then I'd do it all over again the next day. Although routine can be wonderful for my productivity, it can get redundant doing the same thing over and over again every single day. You might be in the same boat as me, so here's what to do when you're bored and want change, because variety truly is the spice of life.
Whether you decide to do something as basic as changing the flavor of tea you brew for yourself every night, or do something a little more spontaneous like taking a vacation day to go on a last-minute road trip with your bestie, switching out parts of your routine can really make a difference. It adds freshness and variation to your everyday life.
If you've been feeling like you're maybe stuck in a rut and it's time for a change, consider trying out some of these things.