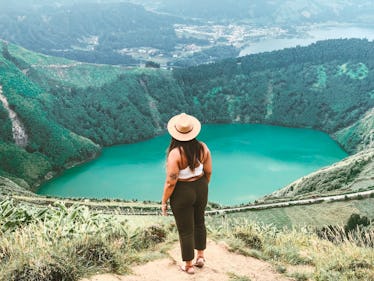 I Know You're Busy, But Every Millennial Should Make Time For These 7 Trips In 2019
I don't know about you, but traveling is at the top of my priority list for 2019. I'm on a mission to cross a ton of destinations off my bucket list and experience as many new things as possible. And though I love the idea of going on trips that are similar to ones I've taken before, I know that there are a ton of different types of trips to go on in 2019 that I haven't done quite yet — and I'm determined to make sure that they happen at some point.
Like me, many millennials want to travel. We are, after all, the generation of freelancers and "gig culture" (I'm a prime example), and our flexible schedules allow some of us to live digital nomad lives that give us ample opportunities to see more of the world. If this sounds like you — and honestly, even if it doesn't — you should definitely make sure that traveling is at the top of your to-do list this year. From surprise trips to a reunion trip with your siblings, you deserve to take a vacation that lets you unwind and escape your busy schedule for a little bit, even if it's just for a weekend.
Here are some of the types of trips that I'm planning on taking in 2019. I hope that they inspire you to do the same. Bon voyage!