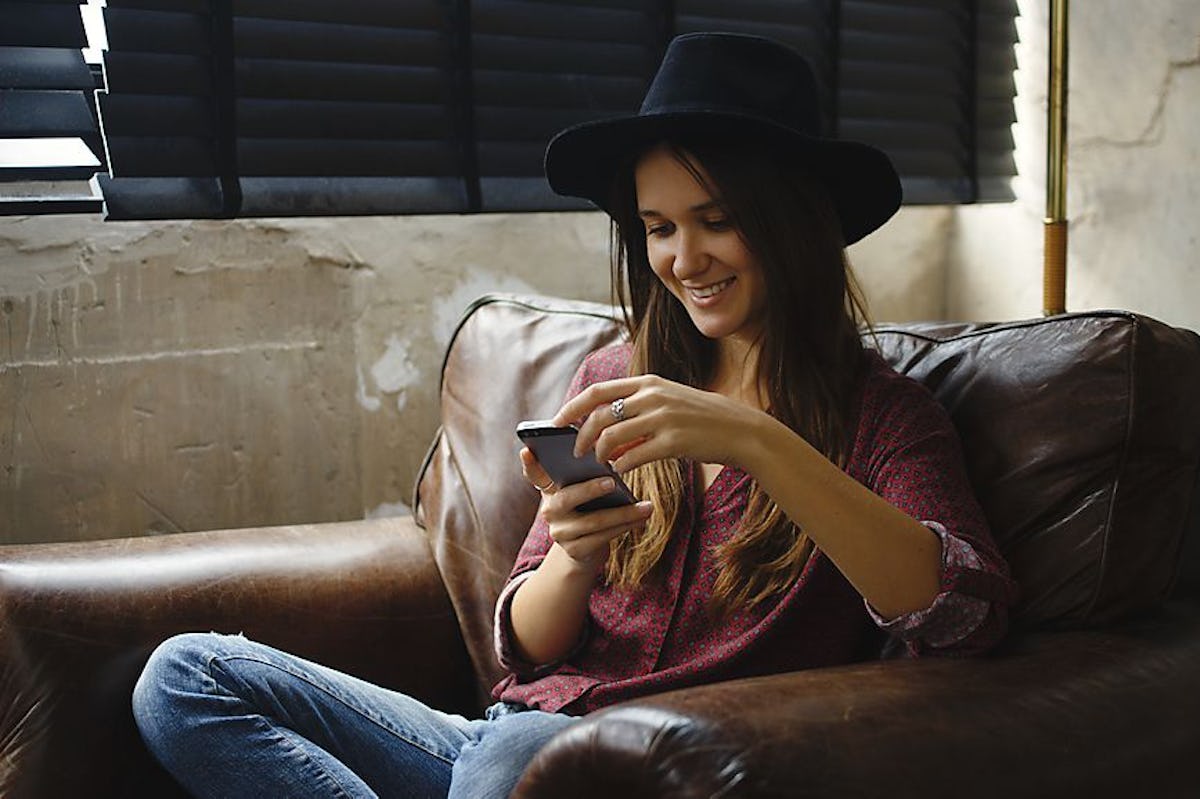 Tinder's New Feature Gives You A Free Super Like When You Least Expect It
I remember when I first heard about Tinder. It was my junior year of college, and I was home for the holidays. Dating apps were literally not a big thing at that moment, but my best friend's older sister went to college with a guy who made it, and she SWORE it was really fun. Immediately, we were all hooked. It was unlike anything we'd done before, and even now that dating apps are everywhere, Tinder continues to be an innovator in their field. What's their newest innovation, you ask? It's Tinder's new feature, "Super Likeable," which makes it a little easier for you to find someone you would actually be compatible with.
Have no idea WTF this new "Super Likeable" feature is? Well, allow me to break it down for you. The new feature is actually pretty hi-tech, as it uses artificial intelligence to help introduce you to people the app thinks you'll be interested in. When using the feature, you'll be presented with four profiles of people Tinder believes would be a good fit for you. Next, you'll get a free Super Like that you can send to the person you like the most, after perusing the four profiles. LET THE GOOD TIMES ROLL!
OK, OK, but what's so good about a free Super Like? Does it actually help you in any way? Well, according to Tinder, it might help you out a lot. "When we launched Super Like to give Tinder users a way to express explicit interest in someone, we learned that it resulted in 3x more success in creating a match," Rosette Pambakian, Tinder's VP and Head of Marketing and Communications, told Bustle. "Now, with our new feature Super Likeable, we've enlisted the help of exciting new AI technology developed by our incredible engineering team to figure out what you're looking for in order to surface people that we think you'll want to Super Like."
So how do you find this baller new feature on the app? Well, it's pretty ~mysterious~. You can't search for Super Likeable like you could for another feature on the app. Much like love, you have to wait for it to find you. Basically, the feature will pop up as a surprise while you're swiping through potential matches as normal. From there, like I mentioned earlier, you have the chance to pick your favorite person of the four shown to you to use your free Super Like on. (But be careful. If you don't use it right then, you'll lose it.)
The new feature comes on the heels of another recent Tinder feature, Tinder Reactions, released as part of Tinder's Menprovement Initiative, which is helping women regain control of their dating lives. The Tinder Reactions feature gives women access to fun animations to show their matches how they really feel. Seriously, you have everything from a "three strikes" animation to a NOPE button to an eye roll reaction for when you just want a match to GTFO of here. You only deserve the best on a dating app, so you deserve to be in control.
So hop on the app right now and start swiping away to unlock your first Super Likeable experience. After all, if it increases your chances of getting a solid match to have some fun with, it's worth swiping for! And if it's not the perfect match you were hoping for, at least you have a slew of reactions you can send their way.
Check out the entire Gen Why series and other videos on Facebook and the Bustle app across Apple TV, Roku, and Amazon Fire TV.
Check out the "Best of Elite Daily" stream in the Bustle App for more stories just like this!