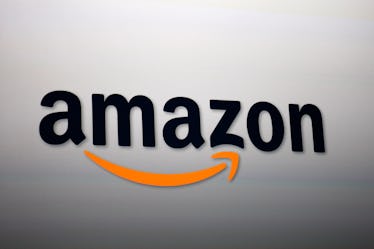 Amazon Prime Day Is Coming, So Get Your Wallet Ready
David McNew/Getty Images News/Getty Images
If you think about it, there's pretty much a different holiday for every day of the year. From National Almond Day to National Handshake Day, America really knows how to throw down and celebrate practically anything imaginable — and I love it! Celebrating is my jam. However, there's one upcoming holiday that you should definitely know about, as it commemorates the ever-sacred Amazon Prime, offering online deals galore. Since you're probably wondering what Amazon Prime Day is, listen up. Your wallet will definitely thank you (unless you go way overboard and end up maxing out all of your credit cards, LOL). Regardless, you won't want to miss out.
Forget about Black Friday, Cyber Monday, and all of the other money-saving holidays, because Amazon Prime Day is really where it's at, people. According to CNET, Amazon Prime Day is essentially "Black Friday in July," when Amazon discounts over a million of their products predominantly to Prime Members. Different deals will go live throughout the day, and some vendors might even offer a couple of discounts to non-Prime shoppers. So, even if you aren't a member, definitely make it a point to check out what might be available. You'll probably end up snagging a bunch of really awesome (and super discounted) items you never realized you needed, right from the comfort of your couch. So glorious!
When is Amazon Prime Day, you ask? Well, according to Digital Trends, it's coming up soon. The greatest holiday of 2018 will officially start on Monday, July 16 at 3 p.m. ET, and it will run all the way through Tuesday, July 17. The day of discounts will last approximately six hours longer than last year, for a total of 36 hours altogether. Oh, and in addition to getting in on some solid online deals, there will also be a plethora of discounts at any and all U.S. Whole Foods Market stores for Prime members only (so, yeah, it's safe to say that I'm beyond excited for that, specifically). If you want to check out more information on Amazon Prime Day deals, check out the Amazon Prime Day page — you definitely won't regret doing so.
Since you're most likely wondering what types of deals you can expect to see specifically, rest assured you'll definitely be presented with a bunch of discounts on Amazon-brand devices from the Kindle to the Echo, according to Digital Trends. Aside from Amazon products, however, you'll also receive a ton of Black Friday-type deals with discounts on anything like TV's, smart phones, kitchen appliances, and clothes. It's a pretty wide range, which is what makes it so awesome. Make sure to tune in to see what you can save on, because there's going to be discounts on pretty much everything. Christmas has finally made its way to summer, guys, and it's oh-so sweet.
Amazon Prime Day isn't solely celebrated in the U.S., which might come as a bit of a surprise. According to CNET, Amazon Prime Day is celebrated globally, and has actually been extended to four additional countries this year. Yep, that's right: If you're located in Australia, Singapore, the Netherlands, or Luxembourg, you'll now officially be able to get in on all of those deals alongside the U.S., the U.K., Spain, Mexico, Japan, India, Italy, Germany, France, China, Canada, Belgium, and Austria. Cheers to sweet sales, y'all.
There's truly nothing better than taking advantage of some awesome deals, especially when it's from the comfort of your own home. There are so many different ways to save on practically anything, so make sure you tune in. A Merry Prime Day to all, and to all, a good night.