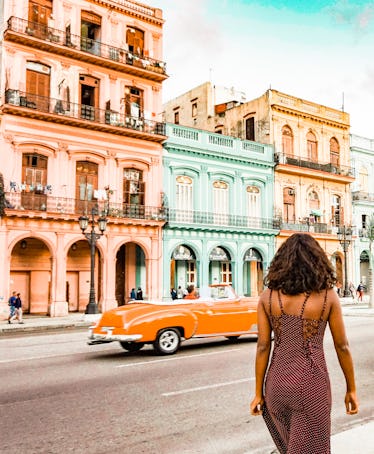 12 Months, 12 Countries: I Lived Out Of A Backpack For A Year & Here's What I Learned
I lived out of a backpack and traveled the world solo for an entire year. I spent time backpacking through parts of Latin America, Europe, and even Africa. It was the most exciting and dynamic experience of my life, and I'll always carry those lessons close to my heart. Let's be real, though: Living out of a backpack is far from glamorous. You're not lounging on the beach; you're lugging a huge bag on your back, hopping from one destination to another, sleeping in $5 bunk beds, and constantly stepping outside of your comfort zone. As a result, you learn to adapt and grow with each challenge. Here's what I learned after a year of backpacking through 12 different countries.
Would you give up your comfortable bed to sleep on the top bunk of a 10-bed hostel room? This is the choice that you have to make whenever you choose to go backpacking. You'll be sacrificing comfort for the sake of traveling. It's no biggie for those who are truly seeking out this experience and embracing their wanderlust, but I'll be the first to admit that it isn't always easy. Despite any hurdles, you learn so much about the world and yourself along the way. This way of traveling will surely change the way you live your life once it's all said and done.