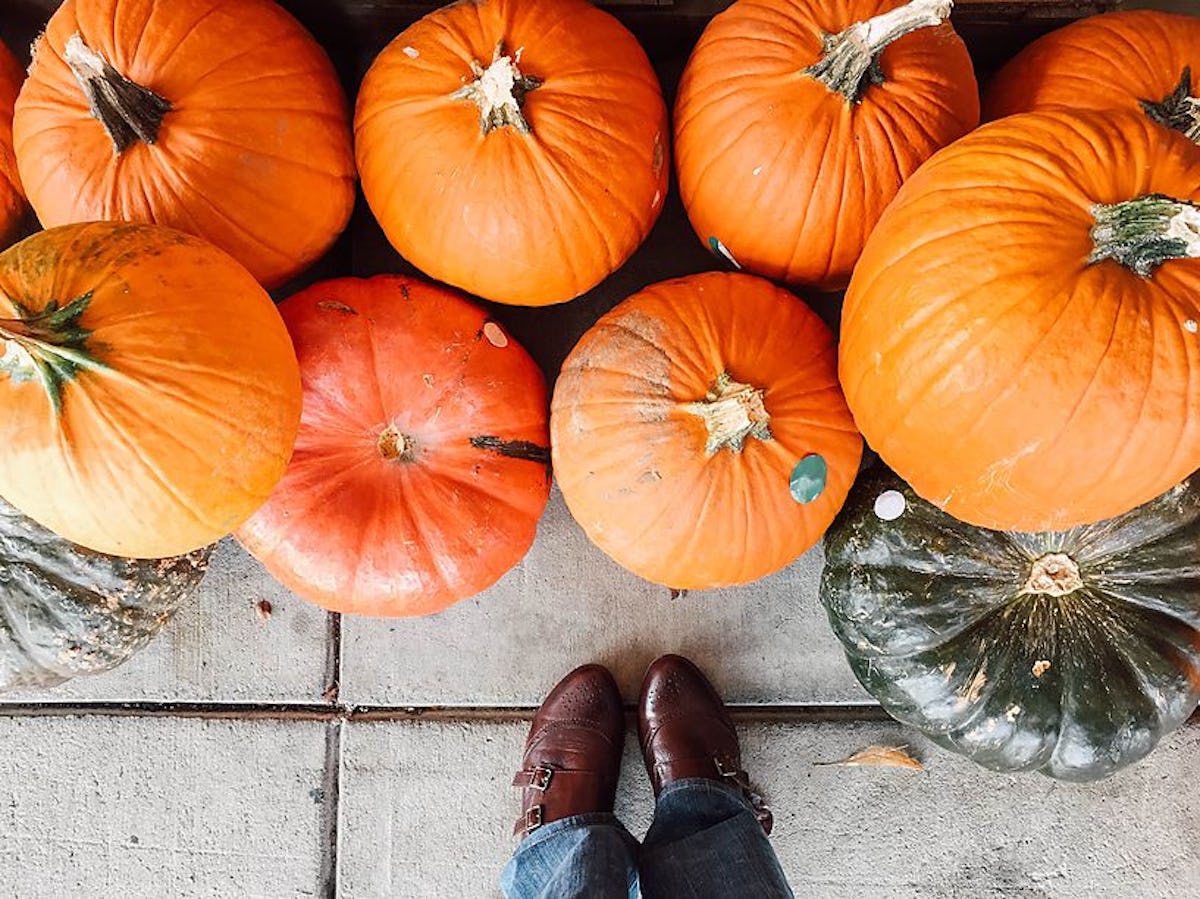 High School Evacuated Because Of A Pumpkin Spice Air Freshener That Smelled Too Strong
Did you ever have one of those days in high school where you were just not prepared for that big algebra test? You rolled up to school in the morning and just hoped for a fire drill or something to delay the inevitable (taking a test that you were positive you only knew about 25 percent of the answers). Well, a high school in Baltimore, Maryland has put a clever, seasonal twist on being "saved by the bell." Read on to find out what happened at Cristo Rey Jesuit High School when the smell of pumpkin spice wreaked havoc.
According to Mashable, Cristo Rey Jesuit High School in Upper Fells Point, Baltimore had quite a unique reason for an evacuation near the end of the school day on Thursday, Oct. 5. It wasn't an ill-prepared student pulling a false fire alarm or an accidentally tipped-over beaker in science class; the culprit of the evacuation of over 200 students and teachers turned out to be a far more basic (and I mean basic) cause: a pumpkin spice air freshener. Yep, someone was just trying to bring the signature scent of the season to the halls of Cristo Rey, and it ended with a call to the Hazmat team.
The situation seemed pretty dire at first.
Seriously, after the fire brigade arrived, they immediately called the Hazmat team, according to Mashable. Then, there was testing done to rule out the presence of hazardous materials. The Baltimore Sun reported that Baltimore Fire spokesperson Roman Clark assured the school that those tests came back negative.
That's the good news, but they still had to explain why two students and three adults were taken to the hospital for "ailing" stomachs.
After they continued investigating, they found the source of the odor on the third floor was coming from a pumpkin spice air freshener (the aerosol plug-in kind), according to The Baltimore Sun, and the newspaper also reported that classes would resume as normal on Friday. There was no word yet on they condition of those taken to the hospital, but let's hope it was a quick recovery.
I have a feeling that air fresheners won't be used at Cristo Rey any time soon.
A story like this is probably vindication for all of of the pumpkin spice haters who cringe as soon as PSLs begin their Instagram takeover as soon as the calendar flips to September.
Twitter, naturally, had some feelings about the incident.
This guys is probably more of a Salted Caramel Mocha kind of fella.
Obviously, Dwight Schrute has answers.
At least a scented cat wasn't the culprit.
The news made this guy give up on fall altogether.
As someone who counts down to when I can indulge in my first PSL halfway through August, I am totally here for pretty much anything pumpkin spice, but given this latest pumpkin-spice-gone-wrong situation, I am willing to nix plug-in air fresheners from the basic betch's fall starter pack. We'll stick to pumpkin spice candles, and then spend all day wondering if we blew them out before leaving the house.
I must admit, I'm kind of surprised that this happened at a high school, because this totally sounds like the kind of thing a twenty-something would pull on Friday night after her Bumble prospects became increasingly bleak (like only "$$$" emojis in their "About Me").
It's the perfect plot for a romantic comedy meet-cute. Girl meets ridiculously hunky fireman after the fire department is called due to her obsession with seasonal scents; it turns out to be a false alarm. The hunky fireman falls in love with said girl, and they get married the following October, cheers-ing with PSLs and dining on the finest pumpkin bread Starbucks has to offer. Mindy Kaling will obviously play the lead, and whoever she chooses for the fireman is fine by me.
Seriously though, you guys, pumpkin spice your way through fall with caution this season — and just say no to plug-in air fresheners.