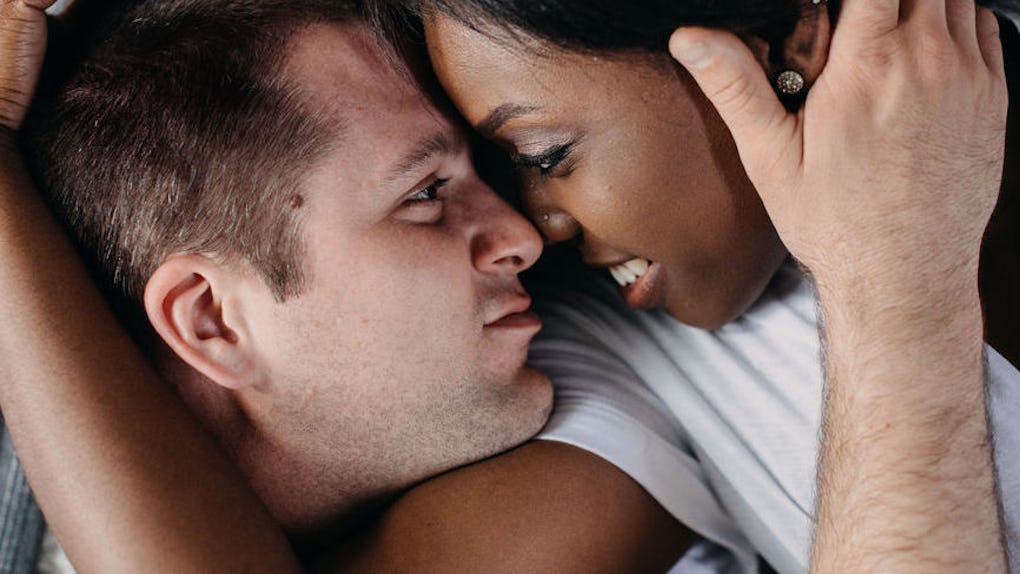 Stocksy/Leah Flores
What Does Cuddling After Sex Mean? It Depends On How You Do It, Experts Say
Am I the only person who thinks that cuddling with a hookup is the absolute worst? I doubt it. I mean, what does cuddling after sex mean really? For me, it means that my relationship with this person is emotionally intimate and maybe even a little codependent. Cuddling after sex means more. More time spent together. More physical contact. More pillow talk. More commitment. It's no wonder most people argue that cuddling with someone other than your partner is cheating.
It's not that I'm against cuddling. I just think it should be reserved for relationships that are more clearly defined than a casual hookup or ones that seem like they're heading in that direction.
Frankly, there are other reasons to cuddle with someone, particularly if you battle with depression or anxiety. Cuddling triggers two chemical reactions in your body that may improve your mood and strengthen your interpersonal relationships. The first is your brain's release of oxytocin — the feel-good hormone, which enhances your empathetic behaviors — and dopamine — the pleasure hormone. The second is the consequent reduction of cortisol — the stress hormone. Basically, cuddling makes you happier, if only temporarily, which is reason enough to get up close and personal.
According to body language expert Yana German, cuddling is good for your relationship, too. Here's what it means if you and your partner cuddle regularly after sex and how.