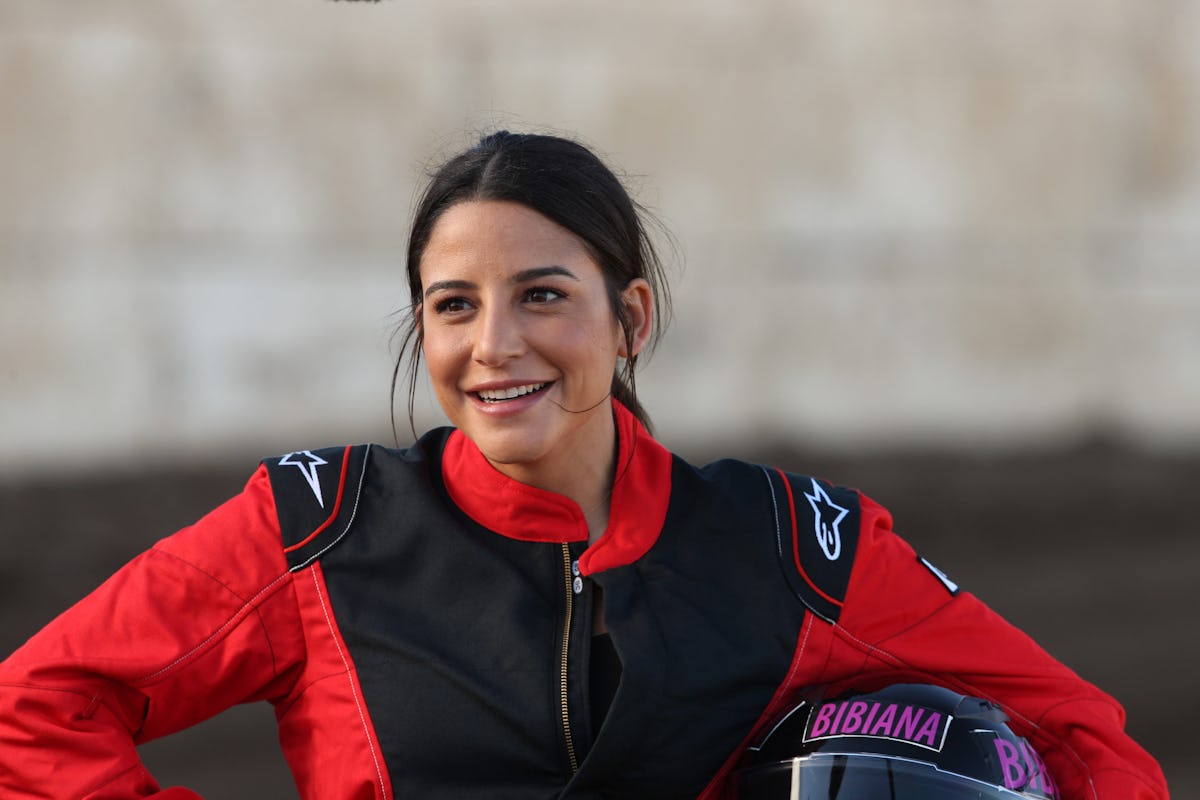 Here's What Bibiana From 'The Bachelor Winter Games' Is Up To Now
When it comes to influential Bachelor contestants whose impressions on the audience lasted far longer than their actual time on the show, Season 22 castoff Bibiana Julian is up there as one of the most memorable. The highly quotable Miami native was eliminated in Week 3, but she and her bubbly personality received a second chance at love on Bachelor Winter Games. So, while the past few months of her life have been dedicated to Bachelor shows, what does Bibiana from The Bachelor do otherwise?
The 30-year-old appeared on The Bachelor as an executive assistant, but she was vocal in her cast bio about her past job as a cheerleader for the Miami Dolphins. When asked in her bio what her greatest athletic achievement was, Bibiana turned to her experience with the Dolphins:
Rookie of the Year as a Miami Dolphins cheerleader and being co-captain of the team.
However, it's been awhile since Bibiana shook a pair of pom-poms on the side of a football field. On her Instagram in May 2017, she marked a decade since she cheered and football fans voted her the NFL's Sexiest Cheerleader.
I can't believe it's been 10 years since this happened. Cheering for the Miami Dolphins and then voted NFL's Sexiest Cheerleader by FHM fans was a real dream come true. It's crazy! I miss this girl, I miss dreaming. My goal now is to reconnect with that part of my soul that believed anything was possible.
In her typical relatable fashion, Bibi revealed in her cast bio that she actually hated the game of football. While it appears that cheering for the NFL was her fun post-college job, she's now moved up in the world.
On LinkedIn, a profile for a Bibiana Julian in Naples, Florida, lists that she has worked as a receptionist / administrative assistant since 2012. However, the page doesn't include a photo and doesn't seem to have been updated recently, especially compared to other Bachelor alums who appear in the sidebar of related profiles (I learned that Kendall has worked on the sets of several major TV shows, and I don't regret this knowledge).
Thanks to hashtags on Bibi's more recent Instagram posts, we also know that she worked as an AT&T influencer over the course of Super Bowl weekend. Her partner in this project was the ill-fated Lauren S. from Arie's season. The two worked on social media for the Super Saturday Night event, which Jennifer Lopez led alongside AT&T to raise hurricane relief funds for Puerto Rico. The women's exact job requirements here seemed to be a little vague, but they did appear in a video hyping the start of the fundraiser.
Whatever this deal entailed must have been rewarding, as the two women snapped a pic with J. Lo at the event. Look what an early elimination from The Bachelor can get you, guys! A cozy photo opp with a superstar who's wearing what appears to be couture sweats.
While I'm rooting for Bibiana to rule the beach on Bachelor in Paradise this summer, Bachelor Winter Games has introduced her budding relationship with Bachelor New Zealand star Jordan Mauger. Speaking as someone who loves to remind a friend that she very confidently mispronounced "crepes" years ago, I totally appreciate Bibi's blunder in this clip.
If you asked me, Bibi's future as a potential Instagram promoter of flat tummy tea seems to be up in the air. Admittedly, her use of social media gives off the impression of being quite low-key and infrequent, possibly making it difficult for companies to nab her for partnerships. For now, I'll just enjoy her relatable sassiness on Winter Games.
You can see how Bibiana's relationship with Jordan progresses when The Bachelor Winter Games returns on Tuesday, Feb. 20 at 8 p.m. ET on ABC.