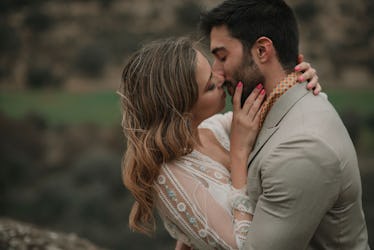 7 Things Millennials Actually Want For Wedding Gifts That They'll Put To Good Use
As you live your 20s, more and more of your friends start getting engaged. It's pretty exciting to see the people you care about most embrace this exciting chapter in their lives, and you couldn't be happier for them. And while you're sure to enjoy the wedding celebrations and friend group reunions, there's one important task you have to take care of: the wedding present. You might be wondering, "What do millennials actually want for wedding gifts?" Choosing the right gift might be a little stressful at first, but I'm positive you'll find something that the newlyweds will really enjoy.
Let's be real: Millennial couples don't really want or need 15 different appliances in their kitchen, even if they're foodies who love trying out new recipes. And honestly, chances are, more than one of their relatives will try to get them a toaster oven or a blender. But, you can make your gift stand out by giving them something really thoughtful that they'll actually put to good use.
From honeymoon fund money, to a solid coffeemaker, to a membership at their favorite boutique fitness studio, there are a ton of things you can get a millennial couple that will make them happy on their wedding day. Here are a few of my personal picks. (And to all of my friends reading this, I want y'all to take note for when I get married in a hundred years.)