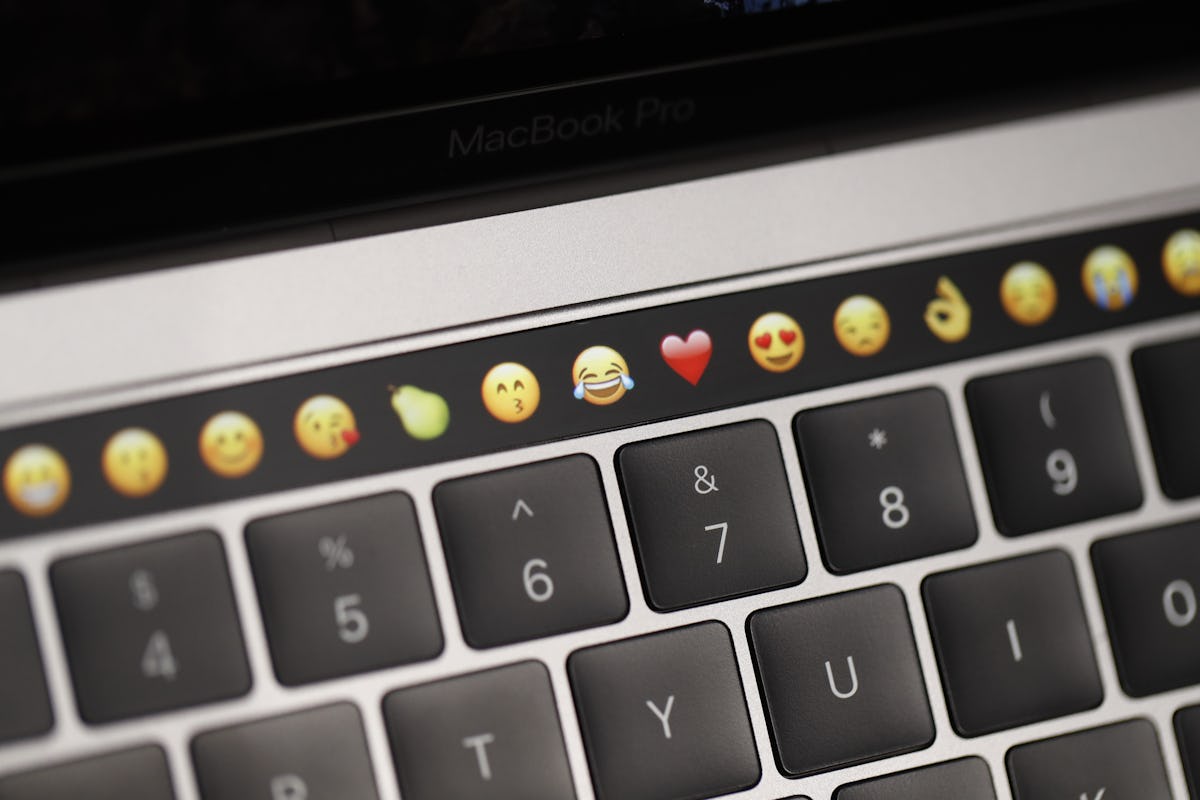 Here's How To Make Sure Your Device Running On MacOS High Sierra Isn't Hacked
Stephen Lam/Getty Images News/Getty Images
Apple regularly releases software updates for its devices. If you have the storage space to accommodate the download, then you probably opt to get the update as soon as it becomes available. One of the recent updates, though, was accompanied by a very risky glitch. If you downloaded the latest upgrade, then you might be wondering, "Was my MacOS High Sierra hacked?" Well, it was likely at risk due to the the MacOS High Sierra security glitch, but you can fix it.
According to Tech Crunch, the latest version of MacOS High Sierra (10.13.1) posed a major security risk to its users because it appeared that anyone could log in and gain access to your computer with just one word. By typing "root" in the User Name field (with no password), anyone could log in to a computer running on MacOS High Sierra. To access the login, a user would just have to get to a page that requires a User Name and Password, like the settings found in the Security & Privacy sections of your System Preferences.
The good news is that there are two ways to fix this problem and keep your computer protected, and one of them is super easy.
Apple released a security update for MacOS High Sierra on Wednesday, Nov. 29, according to The Verge. The tech giant is urging Apple users to "install this update as soon as possible," as it says in the update's description. So, the simplest way to protect your computer while running the latest version of High Sierra is to download the latest security update from Apple. If you don't have time to get around to it, you may not have to worry because The Verge reported that Apple was automatically installing the security update on all systems running High Sierra by the end of the day on Wednesday.
Simple fixes are usually the best way to go, but before Wednesday, Nov. 29, there was a workaround in place to protect yourself from the High Sierra security risk first noticed by Lemi Orhan Ergin on Tuesday, Nov. 28 when he posted about it on his Twitter page.
In case the latest security update doesn't work, you can fall back on the workaround that Apple shared on Nov. 28. Apple's statement on the issue instructed High Sierra users to set a password for the User Name "root." To do so, you log in to your Mac with your Administrator account and enable the root User Name. Then, you set a password for the root User Name to ensure that nobody can access your computer by just entering "root." Apple also offered the solution of disabling the root User Name altogether. Full instructions can be found in Apple's statement on the issue here.
Once again, though, if you don't want to go through complicated processes like the aforementioned options, there is a new security update available to fix the issue when running MacOS High Sierra.
This isn't the first time that an Apple update has caused headaches for its users. You might recall that a couple of weeks ago, typing out the letter "i" on your iPhone proved to be a very difficult task. The "i" glitch in iOS 11.1 caused the letter "A" next to a boxed-in question mark to become the new normal all over people's messages and social media posts. Thankfully, Apple released a fix for that in the iOS 11.1.1 update.
From the looks of it, glitches can range from annoying all the way to the level of a security threat. Of course, you don't want to deal with any glitches, but in this fast-paced tech world, they're bound to happen. Granted, this latest one was scary (what with the possibility of all your information being the in the hands of a stranger), but as long as you keep an eye out, you can usually find a workaround to make sure you're always protected.
Check out the entire Gen Why series and other videos on Facebook and the Bustle app across Apple TV, Roku, and Amazon Fire TV.