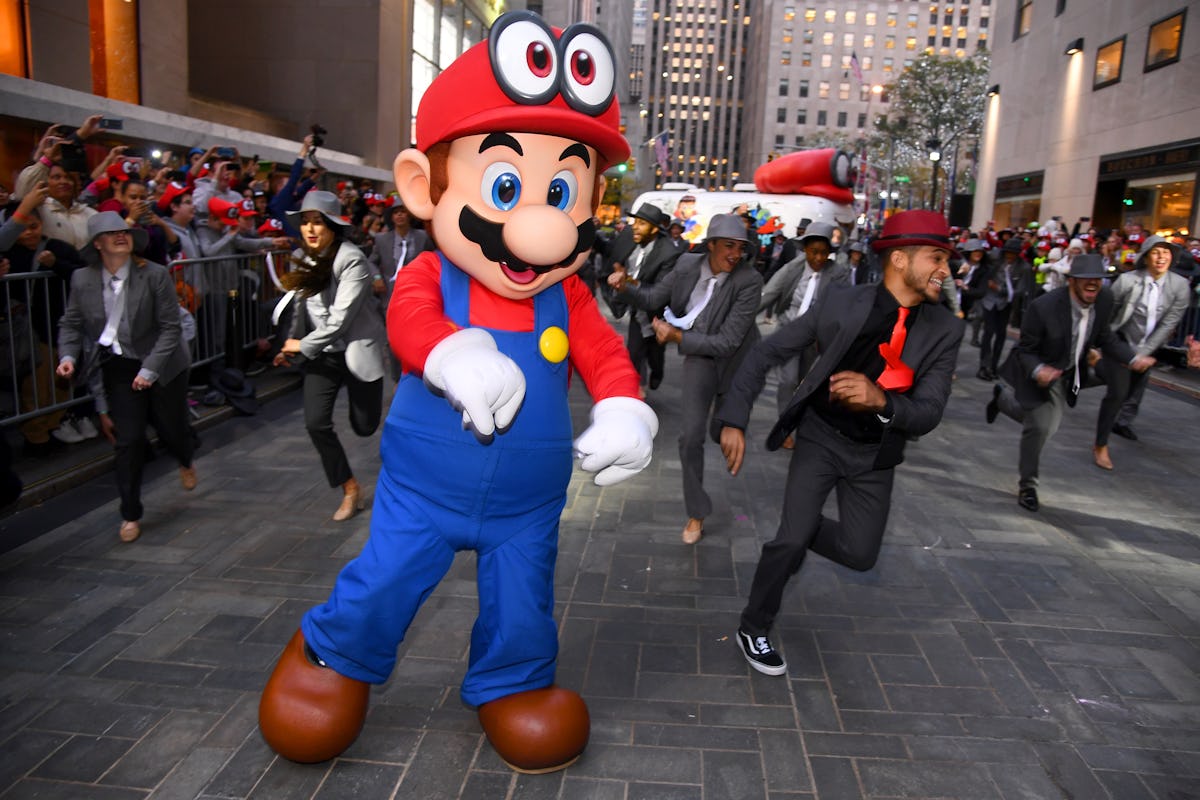 Twitter Thinks This Olympian Looks Just Like Super Mario & The Memes Are Amazing
Dave Kotinsky/Getty Images Entertainment/Getty Images
The PyeongChang 2018 Winter Olympics are in full swing and everyone seems to be enjoying watching their favorites go for the gold. If you are like me, then you get most excited trying to figure out what's going on with the Olympics' most obscure sport: curling. This year, though, one U.S. curler has us particularly intrigued because of his resemblance to everyone's favorite video game plumber, and these tweets about Matt Hamilton and Super Mario are hilarious.
Curling: it's that winter sport that always has everyone talking because it is just so odd looking. It's basically shuffleboard on ice, except much weirder. There are brooms involved and some weird Roomba-looking things. There's crouching that makes my knees hurt just to look at it. The point is to get your stones down the court and closest to the center of the rings. There are also moments when the players are allowed to sweep the ice to help their stone along, I guess?
This year, viewers were having an extra-fun time watching curling when they noticed that Hamilton, a competitor on the U.S. curling team, bore a striking resemblance to Super Mario. Maybe Hamilton should have picked either the hat or the mustache.
Twitter noticed the resemblance right away and was living for it.
Even the U.S. Olympic team agrees.
Hamilton also played along.
I can't unsee it now. The whole thing reminds me of the Cool, Cool Mountain level in Super Mario 64. You know the one where Mario is just sliding on ice collecting those coins. Honestly, if Hamilton runs into a penguin I will seriously lose my sh*t. Now I need to go play that again. Or maybe just watch hours of Hamilton's competition footage.
It's really uncanny.
You also might notice that in the tweet above Hamilton has another name tagged — that's his sister, Becca Hamilton, who is also his teammate in doubles curling. Now how adorable is that?
PyeongChang 2018 is the first time the brother and sister team (#HamFam as they are more fondly known) from Madison, Wisconsin, have competed in the Olympics. They made their debut during the first mixed doubles curling match.
Hamilton and his sister started off great, beating the husband and wife couple of Anastasia Bryzgalova and Aleksandr Krushelnitckii, who competed as Olympic athletes from Russia but with no insignia on their uniforms, 9-3. Sadly, though, the Hamiltons didn't do as well in their second match against Canada. They lost 6-4 to Kaitlyn Lawes and John Morris.
Not only is this the first Olympics for the Hamiltons, this is actually the first time that mixed doubles curling has been played at the Olympics. It's a round-robin style tournament where each team consists of one man and one woman. It's much faster than traditional curling, according to ESPN. Unlike regular curling where each team throws eight stones and plays 10 ends, in mixed doubles curling there are eight ends and each team throws five stones per end.
Hamilton and his sister decided to team up three years ago after learning that PyeongChang would include mixed doubles curling, reports ESPN. Once the mixed doubles round ends Tuesday, Feb. 13, Hamilton and his sister will go off to compete separately in the men's and women's category and hopefully bring home some gold.
The Twitterverse can sometimes be annoying or overwhelming, but we can't deny the fact that they are pretty apt and making some damn good calls that change how we see things. Now that Twitter has turned me onto the Hamilton/Super Mario comparison, I will never be able to see curling the same way... or Super Mario.