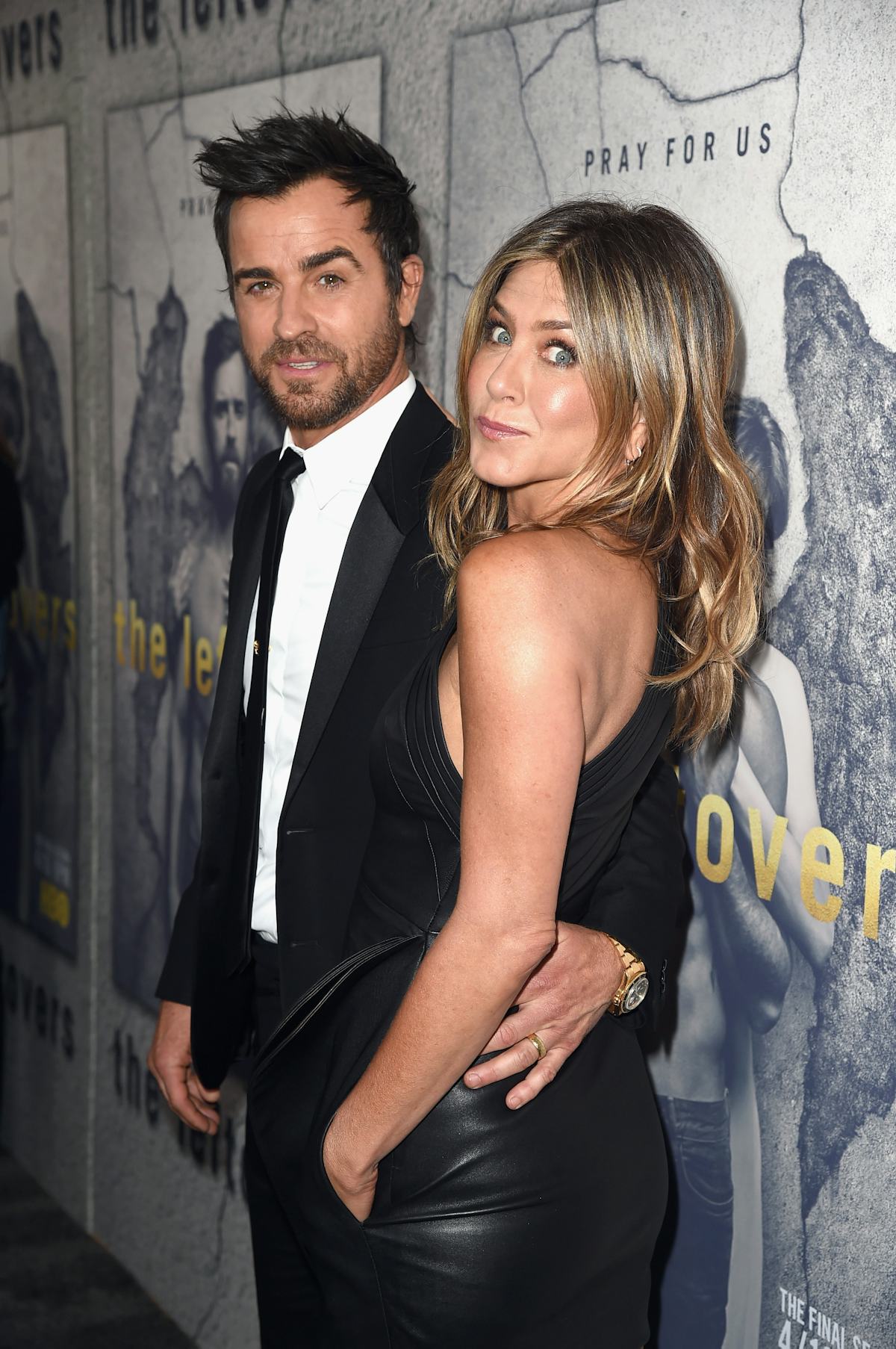 Tweets About Jennifer Aniston & Justin Theroux Separating Show Everyone's Devastated
Kevin Winter/Getty Images Entertainment/Getty Images
On Thursday, Feb. 15, the worst news came in. Jennifer Aniston and Justin Theroux, who truly were my favorite couple, announced that they are separating. And based on these tweets about Aniston and Theroux separating, everyone else in the world is as devastated as I am about the news. But if there's one thing that Aniston has taught the world, it's that you have to respect a person's decision in their love life, so all the other fans of the couple and myself will just have to learn to accept this. Elite Daily reached out to both Aniston and Theroux's teams for comment, but did not hear back at time of publication.
Aniston and Theroux announced the separation in a statement released through Aniston's publicist to the Associated Press on Thursday, wherein they said that the decision to separate "was mutual and lovingly made at the end of last year." So there. It's a conscious uncoupling.
"Normally we would do this privately, but given that the gossip industry cannot resist an opportunity to speculate and invent, we wanted to convey the truth directly," the statement reads. "Whatever else is printed about us that is not directly from us, is someone else's fictional narrative. Above all, we are determined to maintain the deep respect and love that we have for one another."
Despite this plea to limit speculation and gossip, Twitter went off when the news emerged early Thursday evening.
People were especially surprised with this news given that Architectural Digest had just published a tour of their gorgeous Los Angeles home.
"There was a time when I thought there was something romantic about picking up and trotting off somewhere different every three months. Now I'm becoming more particular about the projects I take," Aniston told Architectural Digest. "I look around at my husband and my dogs and our home, and there's nowhere else I want to be."
But, of course, mostly, people were thinking about America's sweetheart, Jennifer Aniston, and hoping that this was a decision that will make her happy.
And then there were some people who had what I consider to be the exact wrong reaction to the news of Theroux and Aniston's separation.
Basically, a ton of people are tweeting about Jennifer Aniston and Brad Pitt getting back together, for which there are absolutely no indications. Guyssss, I know millennials all grew up on the dream couple of Aniston and Pitt, but that doesn't mean that we can just go on and drum up these rumors all over again. After all, this seems like kind of exactly the thing that Aniston said she wanted to avoid in her statement about the separation.
In case you totally forgot, the rumor mill surrounding Brad and Jen when they were divorcing was relentless, especially as the media set up the competition of "Team Jen" versus "Team Angelina," which was as sexist as it was ridiculous.
"It's been very important for me not to read anything, not to see anything," Aniston told Vanity Fair back in 2005, after the divorce. "It's been my saving grace. That stuff is just toxic for me right now. I probably avoided a lot of suffering by not engaging in it, not reading, not watching."
Aniston has had to live with years and years of wild gossip about herself, which many will say is the price of being famous. Time and time again, she has defended herself against gossip, including about her relationships and the persistent rumors about her fertility. The statement about this separation shows she's trying to avoid more of that this time around.
Aniston and Theroux began dating in 2011 and married in August 2015. In their statement, they said that they are "two best friends who have decided to part ways as a couple, but look forward to continuing our cherished friendship." I can only hope that she has some peace from the rumor mill to be able to do so.