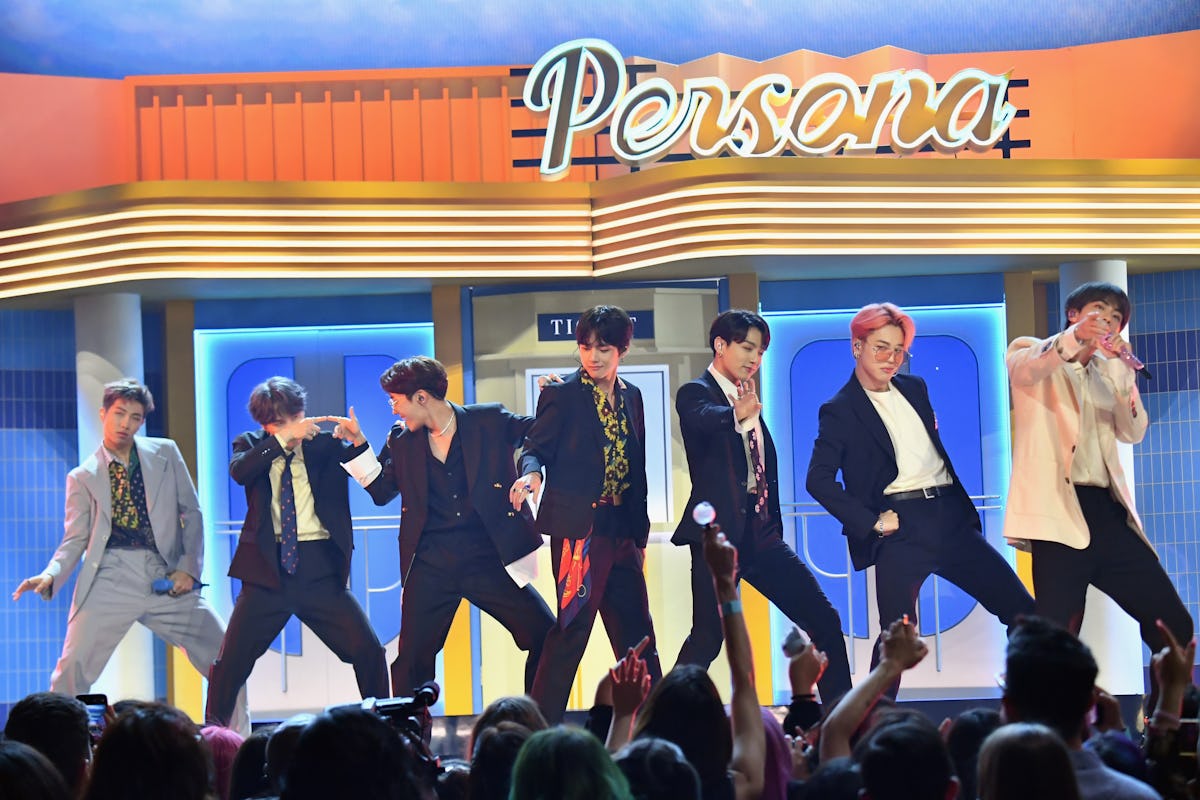 The Meaning Behind Your Fave K-Pop Groups' Fandom Names Are So Deep
Jeff Kravitz/FilmMagic, Inc/Getty Images
With so many K-Pop groups and singers in the world, it's important for fans to distinguish themselves from other supporters in order to show everyone what specific community they belong in. For example, they can wear merchandise exclusive to one artist to show their dedication, or they can rep their fave's signature light stick at a show. But before all the extra accessories, the first thing a fandom needs is a title because it's the most basic way of showing one's loyalty. This list of K-Pop group fandom names because all of the biggest artists have a nickname they call their followers, and they're always packed with so much underlying meaning.
As any K-Pop lover can tell you, fandom names make fans feel so connected with each other. Often times, the titles are related to the artist's name or they can reference a special song by them, and knowing the backstory is like fans' little secret that only others like them would know.
There are so many K-Pop artists with big followings, so it may be hard to remember every fandom name out there. That's where this little guide comes in. Whenever you find yourself joining a new fandom, keep this list bookmarked because it will give you a much-needed intro to your new community.