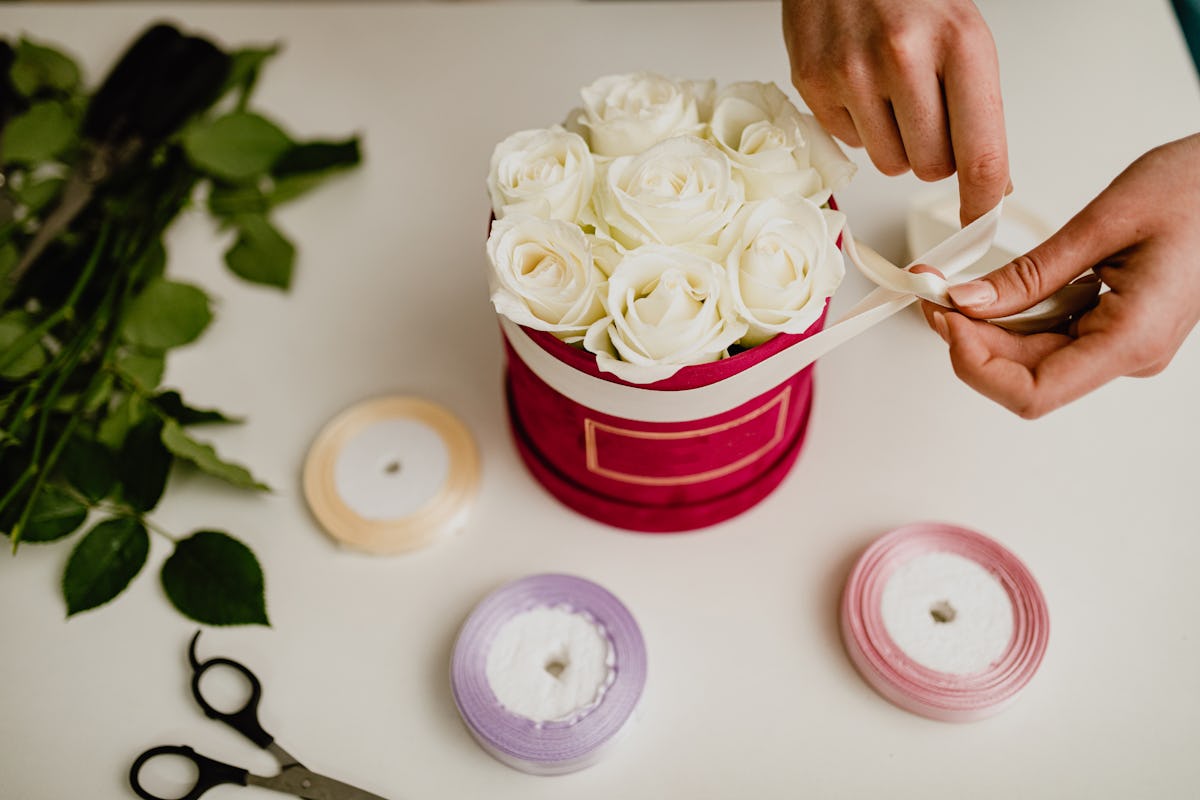 These DIY V-Day TikToks Will Inspire The Sweetest Last-Minute Gifts For Your SO
cream_ph/E+/Getty Images
Valentine's Day is right around the corner, but you still have enough time to DIY something special for your partner. Putting extra thought into creating a homemade present is so meaningful and will really show your SO just how much you care. Get started by watching these cute and creative Valentine's Day DIY TikToks for last-minute gift ideas to make for bae, and then get crafting.
Each TikToker below crafts something very different for Valentine's Day, which means you are bound to find something special that makes you think of your sweetheart. For example, one crafter shows how to personalize a pack of pastel postcards that your partner can use to send messages to their long-distance pals. Another V-Day craft is a serious upgrade for your SO's favorite iced coffee. You can bring a touch of love to your Valentine's Day brunch or an afternoon treat by adding heart-shaped ice cubes to your partner's beverage.
Of course, if you search hashtags like #valentinesdaydiy on TikTok, then you're bound to find so much inspiration. But, to kick off your crafting journey, check out the below DIY crafts on TikTok that will be fun to make and even more fun to give to your SO on Valentine's Day.