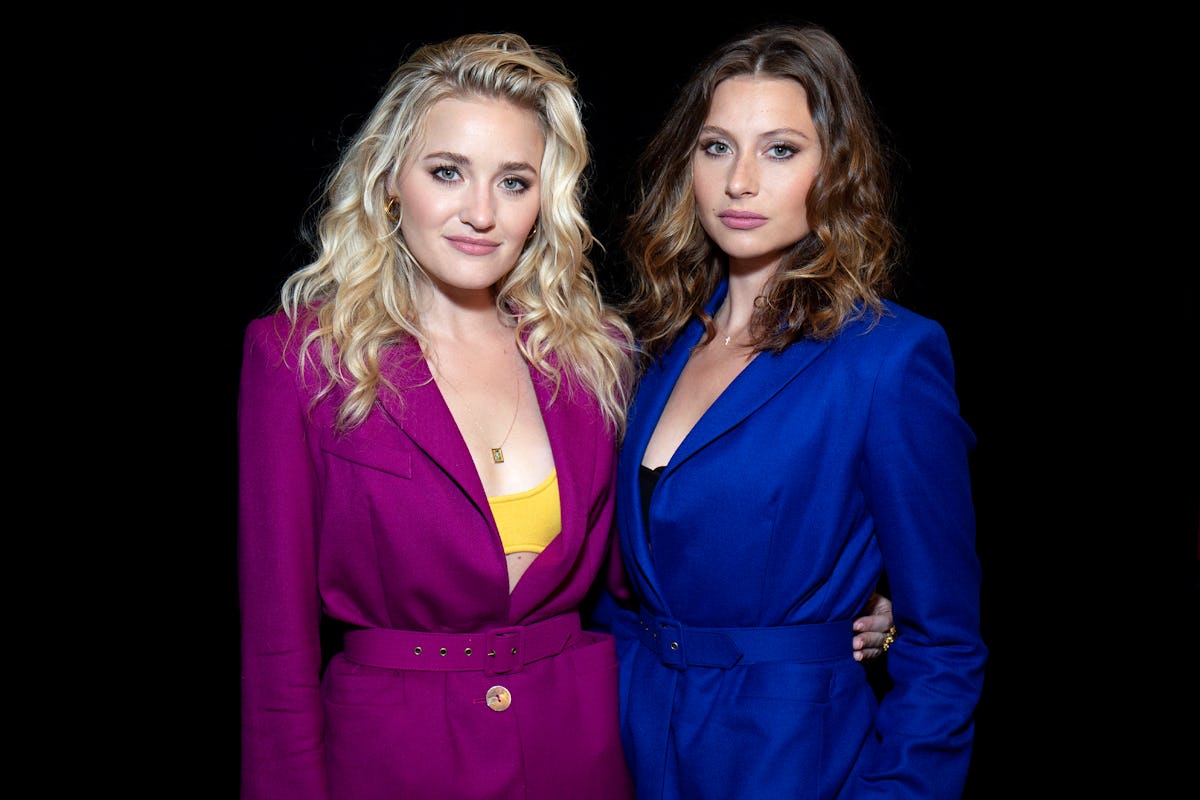 Disney Kids Everywhere Are Losing It Over Aly & AJ's Explicit "Potential Breakup Song" Remix
Santiago Felipe/Getty Images Entertainment/Getty Images
Aly & AJ are taking it back to the early 2000s. The ladies put a fresh new spin on their 2007 hit "Potential Breakup Song," and made some major changes to the lyrics. Now, Disney Channel kids are losing it over the new version. These tweets about Aly & AJ's explicit "Potential Breakup Song" remix are almost as iconic as the song itself.
The new version of the throwback track is nearly identical to the original, but has a slew of curse words thrown in. Yep, the ladies traded their previously Disney Channel-approved, PG lyrics for a bunch of f-bombs.
"So you better think clearly, clearly/Before you nearly, nearly/F*ck up the situation that you're gonna miss dearly, dearly/C'mon," they sing in one verse.
It doesn't come as a complete surprise the duo decided to give the song a facelift. In August, they told Us Weekly why they would love to re-record their throwback hit. "We like the song. I think that we're proud of it. But I would produce that song a lot differently now when I think about it," Aly said.
"I would love that song to get, like, a facelift," added AJ. "I do like revisiting that song live and playing it for our fans. But I agree. I think the way pop music has changed now, we'd reproduce it and make it kind of a whole other thing."
You can listen to the explicit version of the song below.
Fans were loving the new, more mature version of the song. You can see some of the best fan tweets below.
Aly & AJ have been keeping busy, and their "Potential Breakup Song" remix is actually their second release this month. The ladies released "Slow Dancing" on Dec. 16, and it was the first of many to come. Aly & AJ plan on releasing one song each month leading up to their new album due out in spring 2020.
But until the full album arrives, I'll have the new remix on loop. Judging by the onslaught of tweets, the adult version of "Potential Breakup Song" was something fans didn't know they needed.