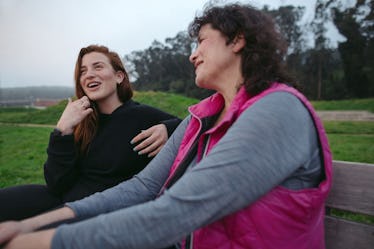 These Things Mom Used To Say When You Were A Teen Make So Much Sense As An Adult
Sometimes, all you need is a little distance from something to give you a whole new perspective. Now that you've reached adulthood, looking back on your teen years blesses you with one of those aha moments. You realize that things weren't as dramatic as you thought, and it wasn't the end of the world when your crush didn't message you back. It also becomes so clear that all of the things mom used to say when you were a teen were right, and they make so much sense now that you're an adult.
I'll be the first person to admit that I was an angsty teenager. I rolled my eyes a few times when my mom would repeatedly tell me the same things over and over again. I chalked it up to the whole "parents just don't get it" mantra. However, I couldn't have been more wrong.
It turns out, your parents did understand, and were actually leaving you with little nuggets of wisdom that have become super invaluable to you as an adult. As you're trying to figure out that work-life balance of adulthood, you've had to take a step back. In those moments of reflection, you can hear your mom saying these eight things all over again. It's only now you totally understand them, and it's probably time you give her a huge hug and say, "Thanks."