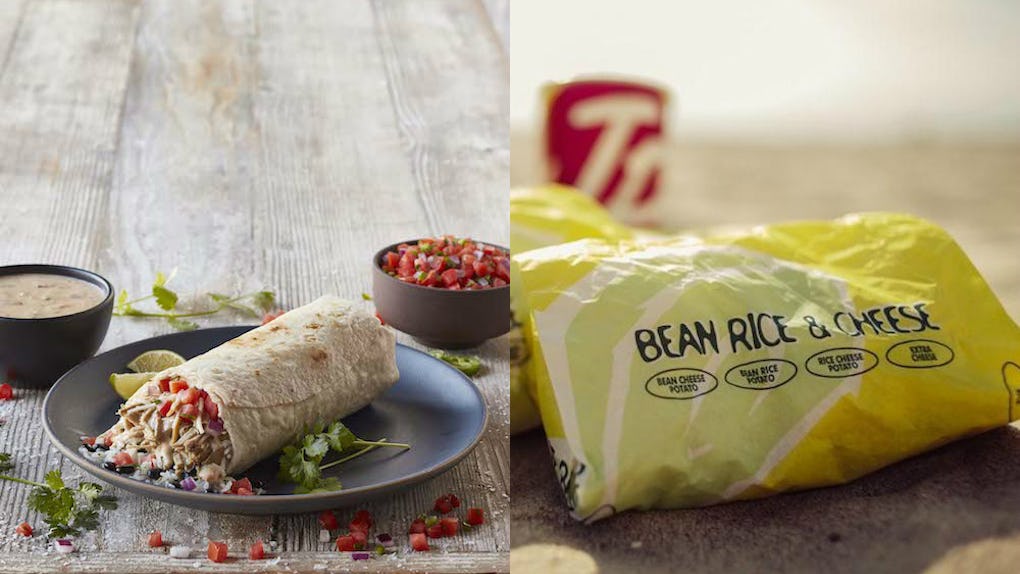 Courtesy Of QDOBA, Miguel's Jr.
These National Burrito Day 2019 Deals On April 4 Include Free Bites & A Happy Hour
If you ask me, April is a totally underrated month for holidays. Between April Fool's Day to kick off the month on the first, Free Cone Day at Ben & Jerry's on April 9, and — most importantly — National Burrito Day on April 4, there's so much to celebrate. And as a self-proclaimed Mexican food aficionado, I can confidently are so many tasty (and cheap) ways to get your bean and cheese fix National Burrito Day this year. So if you haven't already decided where you'll be celebrating, these National Burrito Day 2019 deals are a few solid options.
As you know, every burrito is different in their own way — some are filled to the brim with rice and beans, while others ooze with cheese and chicken. Some are bursting with juicy steak, while others take things up a notch with grilled cauliflower. That being said, National Burrito Day offers all varieties of burritos, in addition to different deals. Whether it's buy-one-get-one, all-day happy hour (yes, it totally exists!), or simply a few super cheap offerings or coupons, however, I don't care, as long as I get to celebrate. Definitely make a point to browse the National Burrito Day options before tomorrow, because you definitely won't want to miss out on these undeniably delish deals.