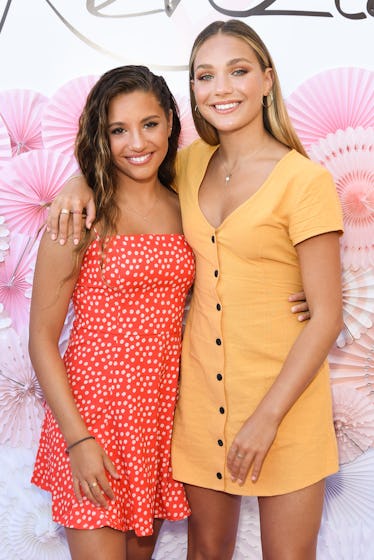 These 20 Maddie & Kenzie Sister Moments Will Make You Love Them Even More
Presley Ann/Getty Images Entertainment/Getty Images
Maddie and Kenzie Ziegler have come a long way since 2011 when they shot to stardom after being featured on Lifetime's hit reality TV series Dance Moms. At the time, Maddie was a mere eight years old, while Kenzie was just six. The world watched as the two girls grew up in the spotlight, and while their respective careers at such young ages are mesmerizing, it's Maddie and Kenzie Ziegler's sister moments that really stand out.
When Maddie and Kenzie first started out on Dance Moms, their mom, Melissa Gisoni, was also a major part of the cast of the show, proving just how close the family is. After years of navigating fame on the show and finding themselves individually, the Ziegler sisters quit Dance Moms in 2016 to pursue projects outside the show. In October 2020, Gisoni said the girls' decision to quit was pretty simple to make.
"We left [in] season six because my girls said they didn't want to do it anymore and I said 'OK then we'll leave,'" Gisoni told Entertainment Tonight. Though things may be different for Maddie and Kenzie since leaving the show, with Maddie pursuing an acting career while Kenzie focuses on singing, one thing remains the same: Their sister bond is just as strong as it has ever been.