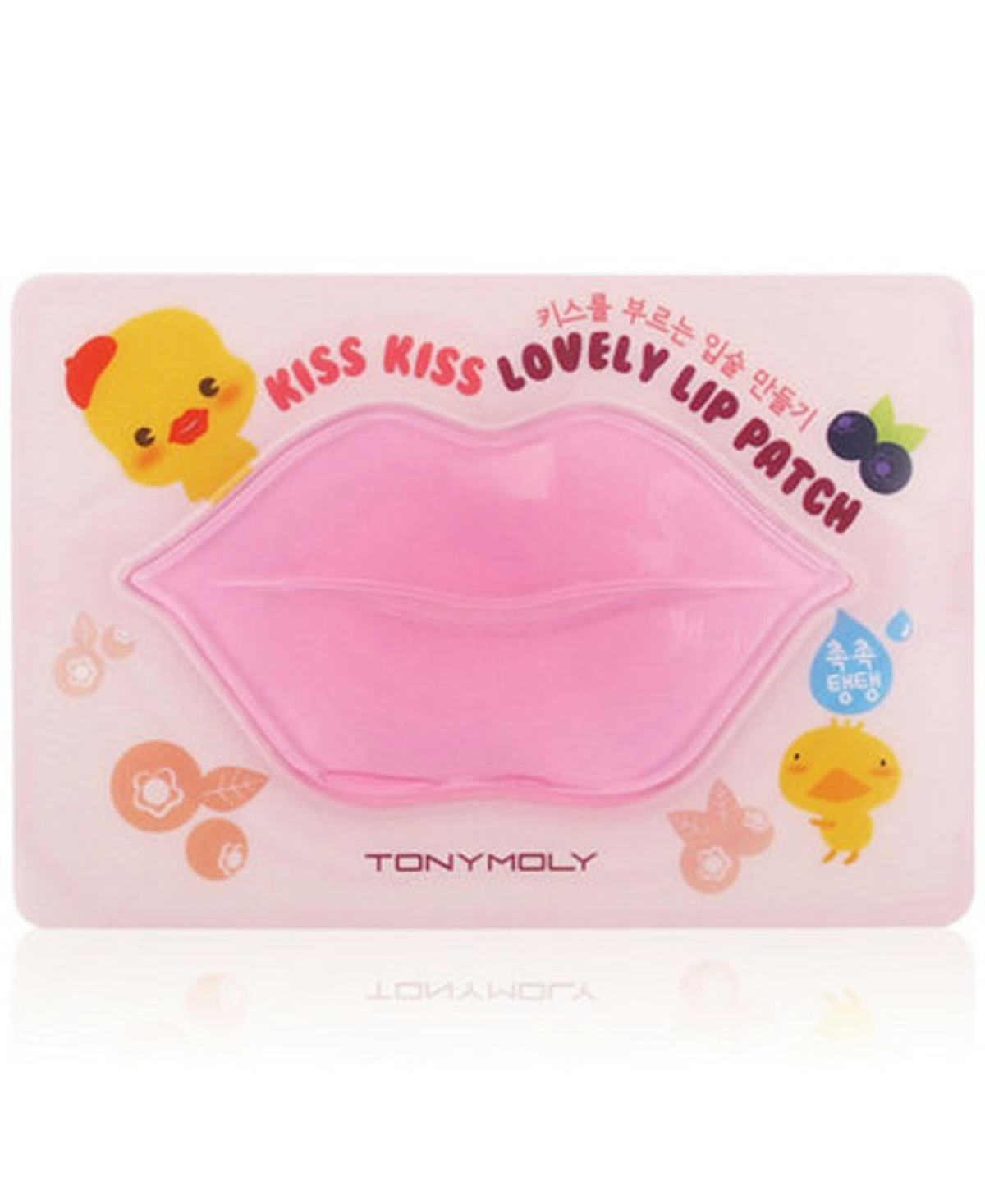 The Lip Product That Will Make You Irresistible, At Every Stage Of Cuffing Season
TonyMoly
You know how bears hibernate in the winter? Young people in cities like New York, Boston, and Chicago, which are prone to brutally cold winters, do the same thing...just in pairs. Girls and guys who were happily single (or at least claimed to have been) and living their best solo lives mere weeks ago begin to scout potential mates they could dig cozying up to, or "cuffing" up with, for the next four months. And if you're one of them, you're going to want lip products for cuffing season and its various stages, because they're vastly different.
Why, you ask? Because going out to bars to find someone who can light your fire is just not happening in below freezing weather. It's much easier to already have a flame kindled. Who you know is reliable. And on speed dial. The stages of cuffing season are in themselves pretty fiery. You have get to scope out potential partners, make sure the two of you are..."compatible", establish whom you want in your bed every weekend, and figure out a routine that works for you both. (Netflix and "chill"? Hulu and cuddle? Just straight-up knock boots?)
While these steps are all steamy and exciting in their own right, they can also demand a lot out of your lips. Wink wink. To help you prepare for your arctic journey ahead, here are the best lip products for every stage of cuffing season.
Stage 1: On The Prowl
When you're out meeting people who could potentially be your winter bed buddy, you want to feel confident and powerful. There's no better way to do that than with a bold statement lip. My go-to (along with a slew of celebs like Rihanna) is always MAC's Ruby Woo ($17, Ulta). I swear when I wear it my self-assurance skyrockets and I'm way more likely to go after what (or who) I want.
I know I mentioned that my go-to MAC shade is Ruby Woo, but the brand's new line of liquid lip color is so good that I might need to switch. Its wand and texture allow you to apply it with extreme preciseness and it stays on better than any other lip color I've tried.
I've been using this deep plum lipstick since I moved to New York eight years ago and have never looked back. Never mind its insanely cheap price, it's the most perfectly balanced dark lipstick out there, with shades of berry that cut through the super dark pigment. It's a statement maker, and since it's actually hydrating, it won't flake off after your third Whiskey Ginger (but who's counting?).
Stage 2: Testing The Waters
Let's face it: You've got to sample something before deciding whether or not it's what you want to have regularly for the next four months. These overnight lip masks will help replenish moisture, because cracked lips are a total downer.
This little guy is infused with vitamin C, witch hazel, blueberry and blackberry extract, and a few other nourishing elements to help revitalize and moisturize your lips. You can pop one on while your frantically clean your apartment, and by the time your potential cuff arrives, your lips will be soft, plump, and lightly-scented. Plus, it makes for an excellent selfie prop.
This clear lip mask is made with a blend of agave, jojoba oil, vanilla co2 extract, and antioxidants to ensure your lips will be left nourished and smooth after using it. It's a cult favorite, and ideal for putting on overnight after the last peck.
Step 3: It's Lit
By now, you've found your polar Prince(ss) Charming, and are probably still at the stage where you can't keep your mittens off of each other. Which might mean that snowflakes aren't the only flakes you're seeing. But chapped lips are no match for these lip scrubs, which will have them back to their smooth selves in no time. (If you don't want to throw down cash for a scrub, remember that a gentle dry brushing session with your toothbrush will do the trick.)
Not only is this scrub made with hydrating maracuja and shea butter, and exfoliating sugar that will leave your lips flake free, but it also tastes minty fresh. It's one-stop shopping for smooth lips and fresh breath.
The name "Sugar Lip Polish" alone has me sold. Enriched with real brown sugar crystals, which help scrub away flakes, as well as nourishing meadowfoam seed, jojoba seed and grape seed oils, it's the perfect combination of sweet and effective.
Step 4: Cuffed Up
You've settled into your routine, both in regard to your hookup and your lip care. Why not introduce a yummy flavored tinted lip balm into the mix? It'll keep your lips nourished and happy and will be a tasteful little surprise your partner can enjoy, too.
Glossier makes my favorite tinted lip balm, hands down. Their rose flavor glazes your lips in a barely-there pink tint, making it look super natural yet flirty.
This is another lip product I've been using since it came out, and it's one of my favorites. It has a much stronger color than the Glossier balm above, meaning it gives your lips a berry popsicle pucker. It tastes super sweet and comes in a really cute container. What's not to love?