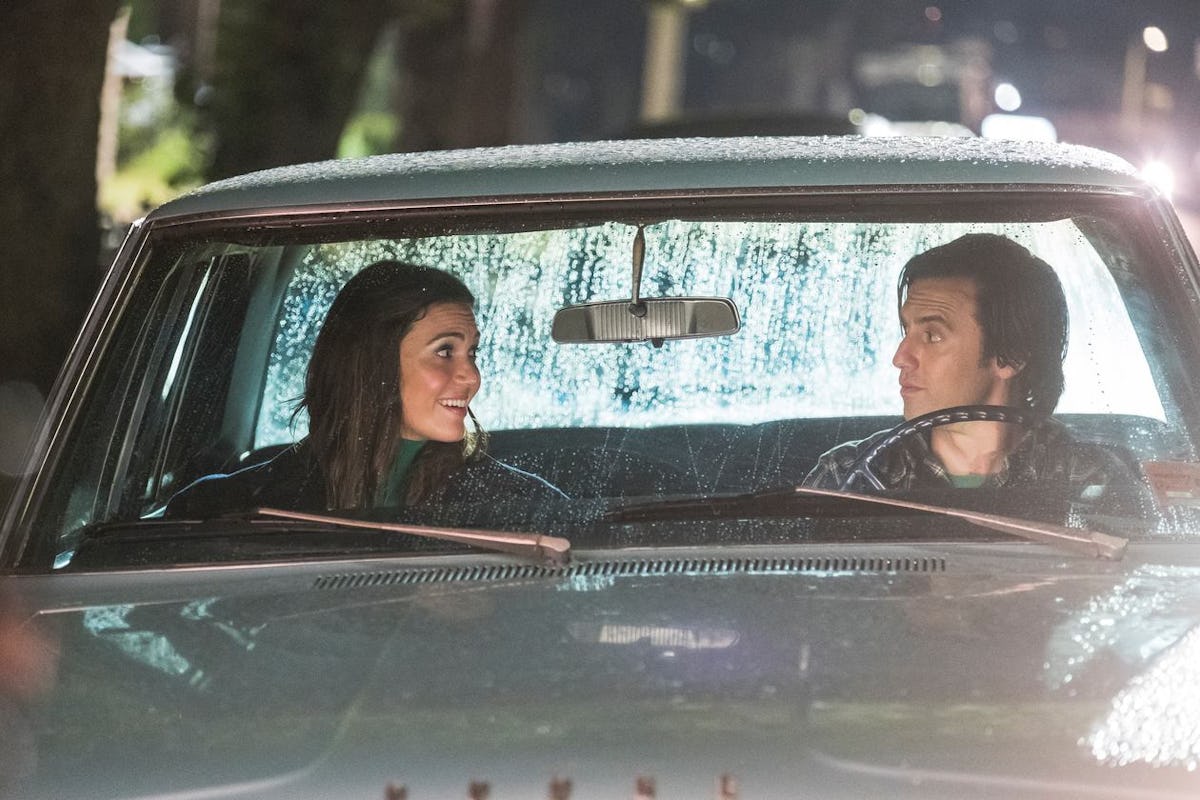 These Jack & Rebecca From 'This Is Us' Couples Costume Ideas Are Too Perfect
Ron Batzdorff/NBC
Remember before This Is Us premiered and we just thought Mandy Moore and Milo Ventimiglia played a hipster couple in 2016? What looked like a flair for vintage style turned out to be the young couple wearing the fashion of the times, and following their style from the 1970s to the '90s is always one of the highlights of the series. If you want to embrace the throwback look this year, these Jack and Rebecca from This Is Us couples costumes are perfect ways to honor TV's favorite couple.
Whether you want to pick a look based on your guy's facial hair or embrace your inner flower child with one of Rebecca's breezy dresses, there's plenty of range about what era of the Pearsons to emulate. From lovesick newlyweds to tired but content parents, Jack and Rebecca will bring a romantic tone to your spooky Halloween night. Have your renditions of "Moonshadow" and the Big Three chant ready to break out at any point of your celebrations, and stay away from any Crock-Pots at your Halloween house parties. Top off the night with some soppy dialogue about how much you love each other and you'll have a Halloween worth remembering.
Which Pearson look will you copy this year?