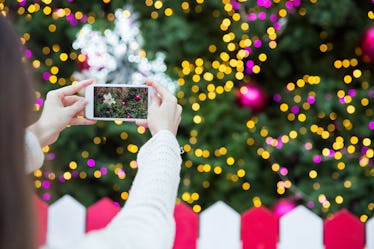 These Insta-Worthy Christmas Trees In The U.S. Will Bring Magic To Your Feed
Can we fast-forward to Christmas or what? It's almost the holiday season, and you're ready to finish off the year filled with cheer. Thanksgiving and Halloween are fun, but Christmas can most definitely be the most magical time of the year for some. You've got traditional Christmas music, family time, holiday food, meaningful gifts, classic childhood movies, and sparkly decorations, so what could be better than that? 'Tis a season full of gratitude and joy, which can put even the Grinch in a good mood. Here are several Instagrammable Christmas trees in the U.S. that will help you celebrate in the best way, and bring holiday magic to your feed.
Spending time with your family and friends is one of the best ways to enjoy the holiday season. Christmas only happens once a year, so it's important to take full advantage of all the amazing festivities that take place. A large part of the fun lies in observing the Christmas decorations. From giant evergreen trees decorated in colorful lights and tinsel, to houses decked out in festival decor, it's definitely a sight to see. You'll have plenty of opportunities to snap incredible photos capturing all of your Christmas memories with the people you love most.