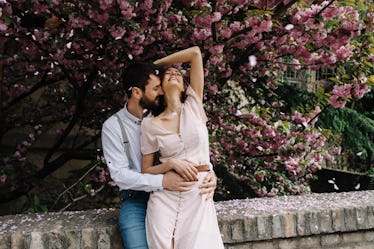 7 Women Who Got Back Together With Their Ex Reveal The Lessons They Learned
Are you considering getting back together with an ex? I've certainly scrolled through my ex's Instagram pics before and thought, "wait, I shouldn't have dumped this guy" (then I usually remember that I didn't — he dumped me, but that's neither here nor there). Getting back with an ex could definitely be the right choice for you — there's a reason you dated them the first time around, after all. In fact, these seven women got back together with their exes and lived to tell the tale.
I gathered stories from women with very different experiences about getting back together with exes. Some are still with their exes today, and some had a less positive experience, but that doesn't mean they didn't learn something valuable from it. They all had useful advice on how to navigate the reunion, while recommending caution before proceeding.
Listening to these stories and lessons from a variety of women can give you the information you need before you make a decision about whether or not to get back together with an ex. You can learn a lot from someone else's experience, even if it doesn't mirror your own, so you can take their advice into account when considering if it applies to you. Remember — this is just their experience, and it doesn't have to be yours.
Read on to hear seven women tell all about what they learned when they got back together with an ex.