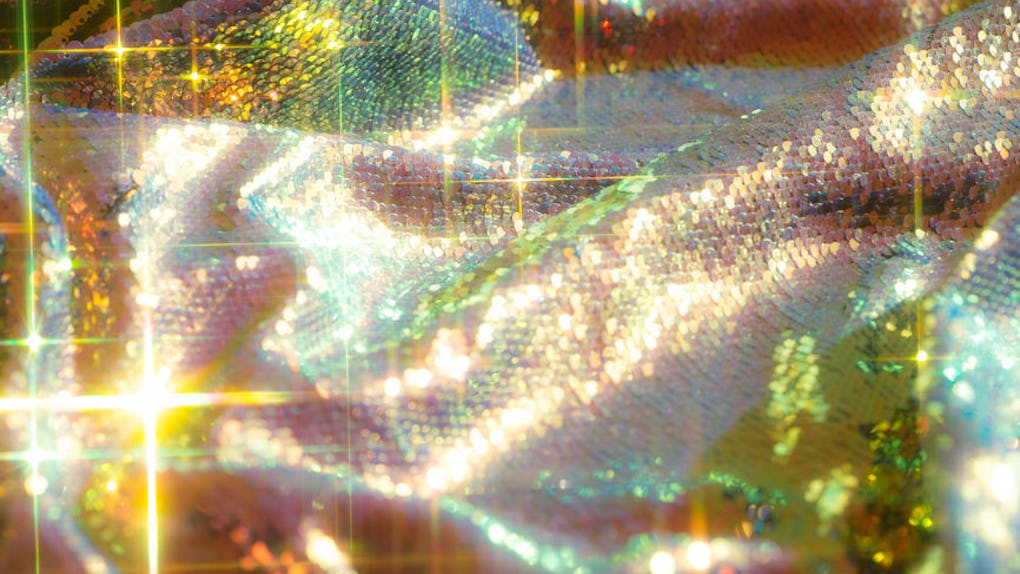 Leandro Crespi/Stocksy
These 4 Zodiac Signs Will Have The Best Partial Solar Eclipse, So Shine Like The Star You Are
Are you ready for an astrological roller coaster ride? On August 11, 2018, a partial solar eclipse in fiery, confident, and theatrical Leo will darken our sky. This event has the power to alter the course of history; marking a significant turning point in our lives thus far. Change is inevitable during eclipse season, and because change is rarely ever welcomed with open arms, this week will be rife with wildness, surprise, and unexpected chaos. However, not all zodiac signs will experience the drama on such an intense level. In fact, these zodiac signs will have the best partial solar eclipse of all: Libra, Sagittarius, Pisces, and Capricorn. If your birth chart indicates that your rising or sun sign falls under any of these zodiac signs, you should be able to survive this eclipse smelling like a rose.
Since a solar eclipse always takes place on a new moon, it essentially the amplifies the effects of our typical lunation. If a new moon announces the beginning of something new, a solar eclipse marks the beginning of a brand new era. This means that even if you happen to fall under any of these zodiac signs, you won't be able to escape its cleansing and transformative effects altogether. However, these zodiac signs have other planetary influences (or a lack thereof) making this an easier time to get through.
Libra: You're Too Steeped In Romance To Care
Your ruling planet, Venus (which also happens to be the celestial body that rules over romance, aesthetic, luxury, and friendship), is in your sign and the cosmos have never felt more at home. You're currently swirling through a world colored by love, affection, and butterflies in the stomach. Even though the partial solar eclipse will likely create some changes in your 11th house of community, perhaps bringing you closer to a new set of people or further away from your usual clique, how can you be stressed when you're feeling so blessed?
Sagittarius: You're Having Too Much Fun To Be Stressed
When the sun is in your ninth house of adventure and philosophy, the astrological house that you rule over, you're in such a period of positive growth, expansion, and knowledge-seeking that you're probably flying too high to be touched by most of the drama on the partial solar eclipse. Since the partial solar eclipse also occurs in this house, you will likely undergo a period full of adventure and excitement. While you might encounter conflict and strife during this adventure, the beauty will more than likely outweigh the ugly.
Pisces: The Ecstasy In Your Life Makes Up For It
Being a mutable sign, you're inherently escaping much of the cosmic drama on the partial solar eclipse. The fact that romantic and loving Venus will also be in your eighth house of sex and mystery makes this time way too interesting to let frustration get in the way of it all. You're in a period of intense sexiness, both physically and spiritually, and you're enjoying every minute of it. Although the partial solar eclipse will light a fire on your sixth house of productivity, motivating you to organize your messes and get back to work, there's enough ecstasy in your world to keep it exciting.
Capricorn: You're Escaping A Lot Of The Cosmic Chaos
While you're still undergoing a ton of stress from aggressive, carnal, and impatient Mars confusing you in your first house of the self through its retrograde, you're still narrowly dodging much of the transformative mayhem on the partial solar eclipse. In other words, you're not in the line of fire, but you're not necessarily completely free in the clear either. With the partial solar eclipse occurring in your eighth house of metamorphosis, it is still forcing you through a period of subtle changes and growth. However, it still won't be anywhere near as intense as it will be for many other zodiac signs.