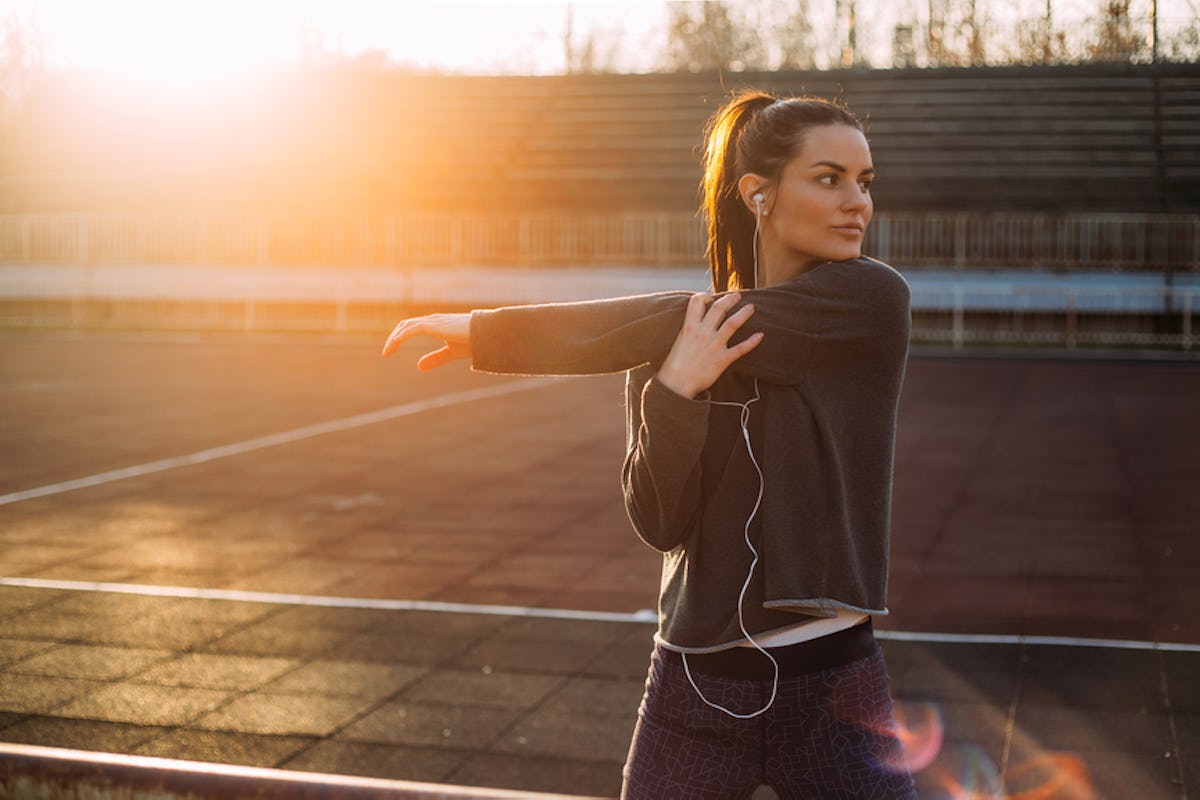 8 Workout Trends From 2017 That We're Definitely Taking With Us Into The New Year
The idea of finding your niche in the fitness world can be overwhelming from a beginner's perspective, but with so many options that range from high intensity interval training (HIIT) to gentle yoga stretches, there really is something for everyone. You'd think that after decades of exploring different routines that creativity in the fitness space would fall flat, but every year, the industry kicks things up a notch, and gurus catch on quickly. Though fitness fads come and go, there are a handful of 2017 workout trends worth keeping around in 2018, so if you still haven't found your fitness happy place, there's still time to give these exercises a try.
Overall, the fitness industry really stepped up its game in 2017, as more and more brands and trainers are launching at-home alternatives for busy people (ahem, millennials) who can't always make it to the gym. But studios are also getting more crafty, too, by taking their original programs and expanding upon them to be more challenging.
Even if you've already found what works for you in terms of workouts, your body will always benefit from the spontaneous switch-up. Plus, who knows? Maybe you're not only a CrossFit junkie, but a master at the barre, as well. As much as I'm personally looking forward to the new and improved exercises to come in 2018, the following workout trends of 2017 aren't going anywhere anytime soon.