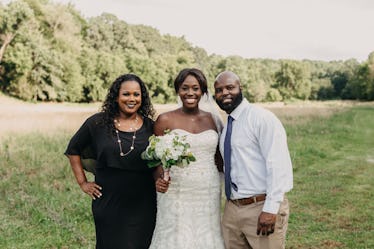 3 Zodiac Signs Most Likely To Cause Drama At Weddings, So Watch Out
By the time you get to your wedding day, all you want is for the ceremony itself to go smoothly. You want the caterers to show up on time, for your hair to behave, for the weather to hold up, and for your guests to at least be civil with one another. Unfortunately, no matter how discerning you try to be about the guest list, there are a few zodiac signs who always prevail when it comes to causing a ruckus. If you're worried about the worst wedding guests who cause drama, know that it's not always about specific beef between friends and family. Sometimes, disaster could be written in the stars.
And you might not realize it. But stop and think about your chaotic maid of honor, cousin with a prickly sense of humor, or uncle who never lets sh*t go. Ask yourself, "What are their signs again?"
If you have invited (or are planning on inviting) a guest born under one of the following signs, don't fret. I'm not saying boot your best friend from your wedding party, or that your sister's girlfriend should be barred from attending. All I'm saying is to take another careful look at those seating arrangements you and your soon-to-be-spouse drew up. Here are three zodiac signs are most likely to cause drama at a wedding.