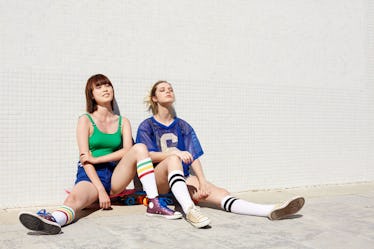 8 Women Share The Worst Rejection Text They've Ever Received
One of the hardest parts of dating today can be how much of your most intimate interactions happen over text. Sometimes, people can be intimidated by the vulnerable task of turning someone down, so it makes sense that they might turn to texting. However, there are certainly ways to do it empathetically and respectfully. But when it comes to the worst rejection text you can receive, many women have memories of that one specific text that was meaner than all of the rest.
Rejection can be hard to stomach, even when you're kept in the loop with how the other person is feeling. When you're rejected in a way that's cold, disrespectful, or confusing, it can feel so painful. But remember that the feelings you're experiencing are valid and won't last forever. This rejection has nothing to do with your intrinsic value as a person. Take this as a one-way ticket to not having to deal with this person's pettiness any longer. It can take time to get over what you wanted the relationship to be, but at the very least, you can celebrate the fact that this person has revealed their true colors, then shown themselves out of your life.
Read on for the most heart-wrenching rejection texts you could ever receive.