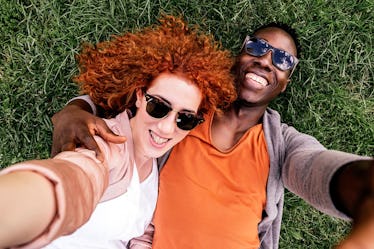 The Summer Dating Bucket List Item To Check Off ASAP, Based On Your Relationship Status
You guys, summer's almost here and I'm so excited. There's just a special energy to this time of year, when it feels like adventure is waiting around every corner and my wanderlust hits an all-time high. There's something about the weather and the long, warm nights that make you want to try new things, have fresh experiences, and throw caution to the wind. That means it's time to dust off your bucket list — including your summer dating bucket list — and start checking off all the things you've always wanted to do.
Is all this starting to give you a case of summer fever? Great! But if you're not yet sure where to start, don't worry, I've got you covered. Below, several ideas of things to do with that special someone (even if that special someone is you) that would look great at the top of your must-do list this summer, depending on your relationship status. Because regardless of whether you're fully cuffed up and committed, living your best single life, or find yourself somewhere in-between, there are plenty of ways to embrace romance and have the best summer of your life... so far. So, with that being said, here are the summer dating bucket list items to add to (and then check off) your list ASAP.