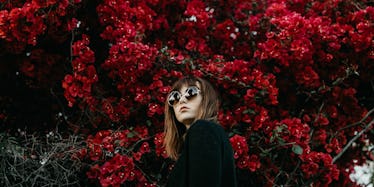 Here's What The Spring Equinox On Tuesday Means For Your Love Life
While you may think the new year falls on Jan. 1, there's another "new year" you can observe. Stars actually re-align during the spring equinox on March 20. If you're in the dark about this zodiac-phrase, spring equinox means, essentially, a new beginning. The event is marked by the sun moving into Aries, which is the first zodiac sign.
I spoke to astrologer Kimberly Dewhirst about the upcoming spring equinox, and how it will affect us all.
"There's a sense of freshness, newness and invigoration for sure, and it's a wonderful time to be frisky and perk up around matters of the heart," Dewhirst tells Elite Daily. "Optimism and bravery are cornerstones of this time of year, and it's a favorable moment to take action in matters of the heart."
Dewhirst says that during this time, the "spring equinox mercury will be aligned with Venus, which is terrific for clarity around what we desire." She adds that it's a good time to refocus and consider what you desire, and making the plans to get just that.
So while the stars are in your favor, the spring equinox is the perfect time to shake things up a little – rejuvenate stale relationships, explore your creativity, and go on an adventure. Why not? It's the new year.
Here are the four ways to make the most of your spring equinox.