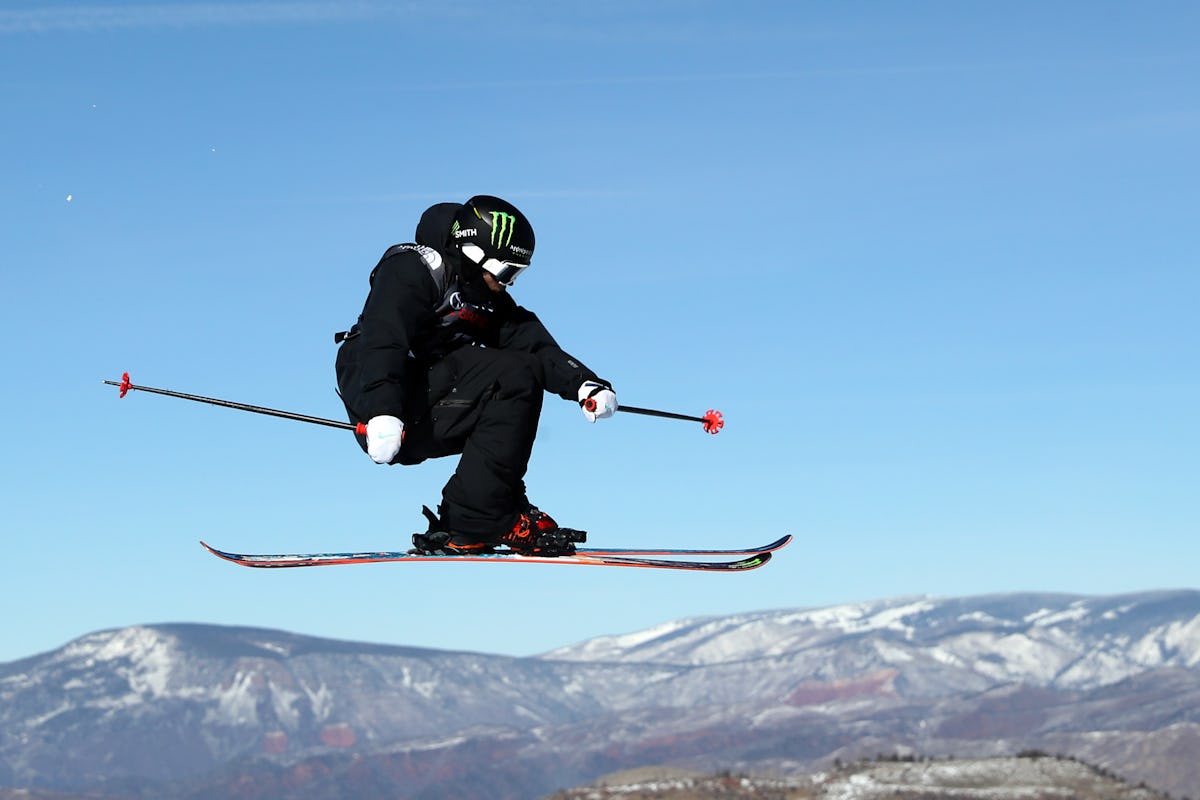 Here's Gus Kenworthy's Olympics Schedule, So Go Ahead & Set Your DVR
Matthew Stockman/Getty Images Sport/Getty Images
Gus Kenworthy is one of the brightest stars heading into the U.S Olympics next month. Kenworthy already has a silver medal in Freestyle Skiing from the 2014 Winter Olympics in the men's slopestyle category. But can he do it again? Will he make both the slopestyle and the halfpipe teams? And if so, what does that mean for the schedule of Gus Kenworthy's competitions next month, so that fans can tune in and watch?
Kenworthy is carrying a lot on his shoulders for this second trip to the Olympics. Since coming out in 2015, he is now the second Olympic male competitor to qualify for this year's games, along with Adam Rippon. Prior to this year, the U.S. had never sent any openly gay athletes to the games, even though in Russia in 2014, Obama made the country's position on the subject of gay rights very clear.
But being an LGBTQ icon isn't the only reason why Kenworthy is carrying so much. This is his chance to land a gold medal after only managing a silver four years ago, and there's no guarantee he'll be in the 2022 Olympics, though fans don't doubt he'll work hard to make it there, if he can. But for now, the thought it to compete in every Olympics like it's the only one he'll go to. That way he'll have no regrets.
So, where is Kenworthy competing? Sadly, it looks like his hopes to make the halfpipe team are all but dashed. The current men who have made the roster so far are Alex Ferreira, Torin Yater-Wallace, and David Wise, leaving only one slot open, and Kenworthy's crash out performance in the qualifiers makes him a very long shot for that place.
But the good news is he did make a comeback during the qualifiers for the stopestyle team, placing second and earning himself an automatic berth. According to NBC:
By making the slopestyle team, Kenworthy will have another shot at an Olympic medal. He won a silver medal at the last Winter Olympics in Sochi, where slopestyle made its debut, and was part of a U.S. podium sweep alongside Joss Christensen and Nick Goepper... Goepper and Kenworthy were the only skiers to earn automatic nominations onto the men's slopestyle Olympic team during the qualifying period. Two more skiers can still be added to the team as discretionary selections.
Even without making the halfpipe team, this means Kenworthy has a busy schedule next month, with five men's events as part of the freestyle segment, including the main slopestyle events, as well as moguls (ski slope bumps), aerials (twists and flips off jumps), Ski Cross (a team jump event), and the ski halfpipe.
Here's the schedule:
Thursday, Feb. 8: Men's Moguls qualifying round 9:45 p.m. ET
Monday, Feb. 12: Men's Moguls qualifying round 2 5:30 a.m. ET
Monday, Feb. 12: Men's Moguls final 7:00 a.m. ET
Saturday, Feb. 17: Men's Aerials qualifying 6:00 a.m. ET
Saturday, Feb. 17: Men's Freeski Slopestyle qualifying 8:00 p.m. ET
Saturday, Feb. 17: Men's Freeski Slopestyle final 11:15 p.m. ET
Sunday, Feb. 18: Men's Aerials final 6:00 a.m. ET
Monday, Feb. 19: Men's Freeski Halfpipe qualifying 11:00 p.m. ET
Tuesday, Feb. 20: Men's Ski Cross seeding runs 9:30 p.m. ET
Tuesday, Feb. 20: Men's Ski Cross 11:15 p.m. ET
Wednesday, Feb. 21: Men's Freeski Halfpipe final 9:30 p.m. ET
All of the Olympic events will be aired on NBC, NBCSN, and across the networks of NBC Universal, as well as streaming via NBCOlympics.com, so check your listings.
To learn more, visit teamusa.org. The Winter Olympics will air live starting February 8.