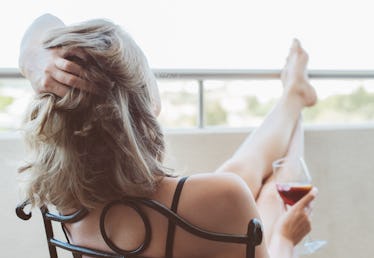 The Perfect Wine For Your Next Night In, According To Your Sign
Every Zodiac sign has its own one-of-a-kind traits. From feisty, confident Leos to life-of-the-party Geminis, the 12 signs are shaped by the location and movement of the stars and planets at the time of birth. And along with those different character traits also comes different preferences for nearly everything under the sun — including wine.
Since this summer is all about making the most of staycations and simple evenings at home, we couldn't resist the opportunity to up the wine-drinking ante by putting together a handy guide for all of our air, water, earth, and fire friends with customized vino recommendations for every sign.
So break out that cheese board, power up the TV, and slip into your finest loungewear, because this new kind of horoscope is about to make your night.