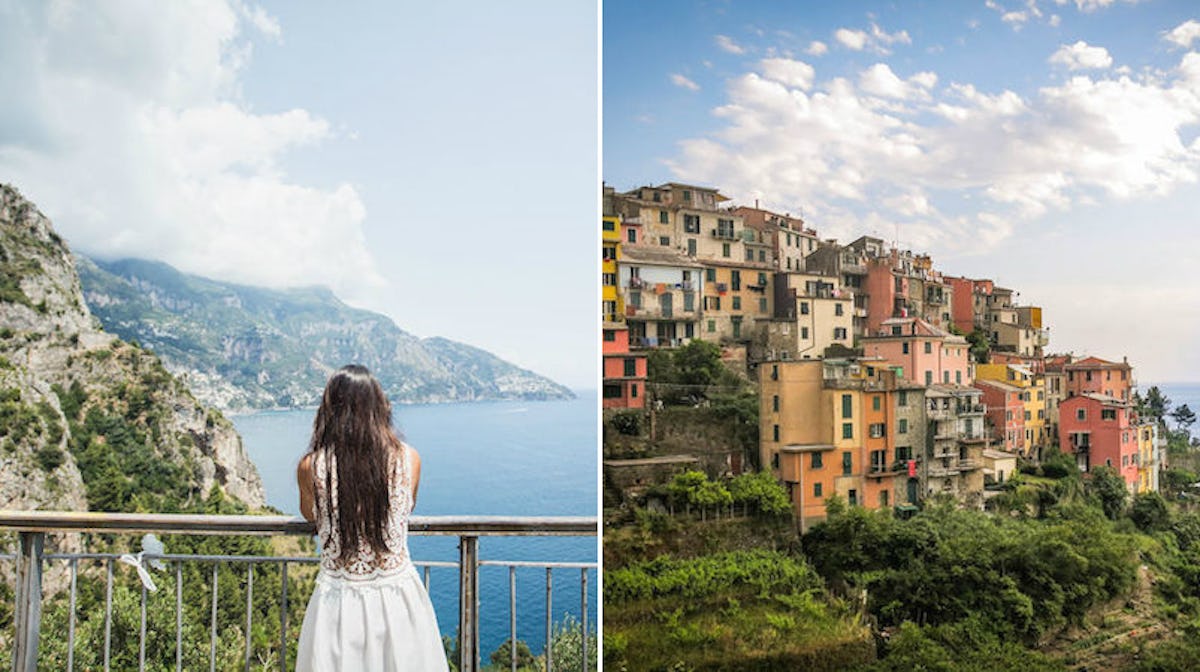 These Rainbow-Colored Spots On The Amalfi Coast Should Be On Every Traveler's Radar
You can't miss out on the Amalfi Coast during your Italian road trip this summer. After admiring ancient sites in Rome, drinking world-class wine in Tuscany, visiting art museums in Florence, hiking the hills of Cinque Terre, and wandering the alleyways of Venice, you must check out this gorgeous coastline. The Amalfi Coast stretches across Southern Italy and there's no place in the world like it. The string of villages along the Amalfi Coast are unique in form. The most colorful spots on the Amalfi Coast will make your jaw drop and brighten up your Instagram feed.
There are some places you have to see for yourself, and the Amalfi Coast is one of them. The dramatic landscapes, colorful homes, charming villages, pristine beaches, and cliffside views will make anyone fall in love. You're bound to return over and over to discover a new corner or village of the coast. This is a region where you don't have to do much to enjoy yourself. You can spend days wandering through alleys, eating all of the Italian food, and observing the natural landscapes. There are so many towns to choose from, but some are more colorful than others. If you're searching for a travel destination that will sweep you off your feet, then the Amalfi Coast is calling.