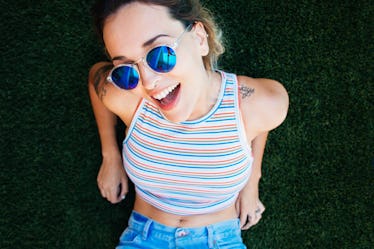 The Girl Who Lives For The Summer Wants You To Know These 8 Things
Who doesn't love summer? For the girl who lives for the season like no other, summer means more than warm temps and pool parties. So who is this character? Pinpointing the girl who loves summer is easy because she's usually the first one bathing suit shopping and planning her weekend getaways. To her, there's no such thing as not being ready for the season that yields the most fun. She was born ready.
Summer always seems to give everyone a carefree attitude. And if you're the girl who holds summer close to your heart, you know you are constantly in a good mood. How could you not be? The sun is putting endless vitamin D in your life and you can fully enjoy your emoji floatie in the pool.
Summertime is filled with so many opportunities to explore and be adventurous. The girl who loves summer tends to carry that entrepreneurial spirit in her everyday life. What can she say? Summer is basically her spirit animal. Between vacay selfies and practicing the art of rosé all day by the pool, you can learn a lot from the girl who swoons over summer. Don't worry—no one's going to lecture you or anything, but the girl who loves summer needs you to know a few things.