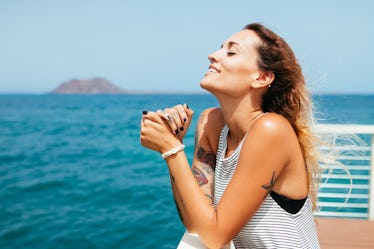 The Adventurous Experiences You Never Knew You Needed On Your Summer Bucket List
Adventure is around every corner, and during the summer, it's almost impossible to not go looking for it. Summer makes us feel so passionate and carefree. You genuinely consider the world as your playground, and can't wait to explore more of it. The list for adventurous things to do this summer is practically endless.
If you're anything like the majority of thrill-seekers out there, you're already itching to check things off of that bucket list of yours. Those poolside days and bonfires are still in the cards, but you'll need to save time for the not-so-obvious summer activities, too. Summer hasn't quite blessed us yet, but it's never too early to start playing around with a few unique ideas.
This summer, don't fall into the same drab routine. There's nothing adventurous about calculating your every move. Instead, live life more on the spontaneous side, because adventure doesn't always have a bright, neon arrow pointing you in the right direction. A passionate traveler like yourself doesn't even need a sense of direction to make memories that'll last a lifetime. You just go wherever your heart desires, and see what happens. Before you're off running towards the sunset, consider adding any of these adventurous summer activities to your itinerary.