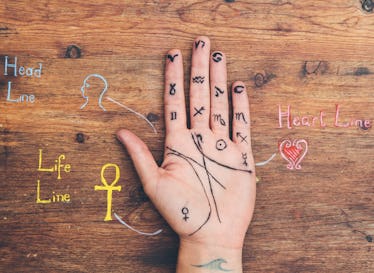 This Is The Essential Oil You Need To Try In 2018, Based On Your Zodiac Sign
It's no secret that 2017 was a difficult year, so it's pretty darn important to go into 2018 with as many tools and tricks as possible, simply to make the year go a little more smoothly than the last one. If you, like me, take helpful hints now and then from astrology to prepare for the times ahead, and you happen to like taking a holistic approach to your well-being, then researching the essential oil you need to try in 2018 according to your zodiac sign is a good place to start your new year's journey into wellness and good moods.
Yes, friends, if you relate to the characteristics of your astrological sign and have plans to work on some of the more challenging aspects of your character, trying a little aromatherapy to alleviate those troubles is a simple and particularly pleasant place to start.
As for me, a Taurus, I will be looking for all the scents that make me a little more amenable to change, and just a little less stubborn with my loved ones.
If you're in the mood to smell your way into a better 2018, take a look below to find out how to approach your personality traits through the art of aromatherapy.