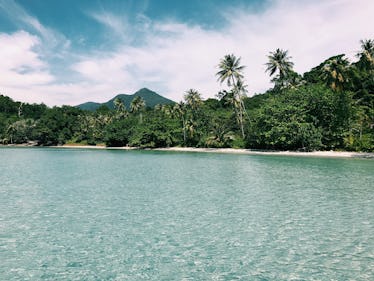 The Dreamiest Secret Beaches For Your Best-Life List, When You Need An Escape
As a hardcore beach bunny, I scour the internet every year in hopes of finding a list of secret beaches I've never heard of that are just waiting for me to come and explore them. But alas, I seem to find the same answers everywhere I look. During my travels, though, I have accidentally uncovered some pretty unbelievable spots that I truly can't find on any of the "Top Beach" lists. This is why I'm here to share with you seven secret beaches for your best-life list that you need to check out this summer.
If you're like me, it's easy to appreciate all that the well-known beaches have to offer, including crystal blue waters, powdered sugar sand — and honestly, need I say more? However, there is something so magical about finding a hidden gem that is truly off-the-radar. While getting to these beaches isn't necessarily the easiest, that's what makes them all the more rewarding when you finally throw down that beach towel and go for a dip. Whether it's driving the winding roads of Mallorca, or hopping a sea plane to Vieques, these secluded beaches are everything you need for your next adventure of fun in the sun.