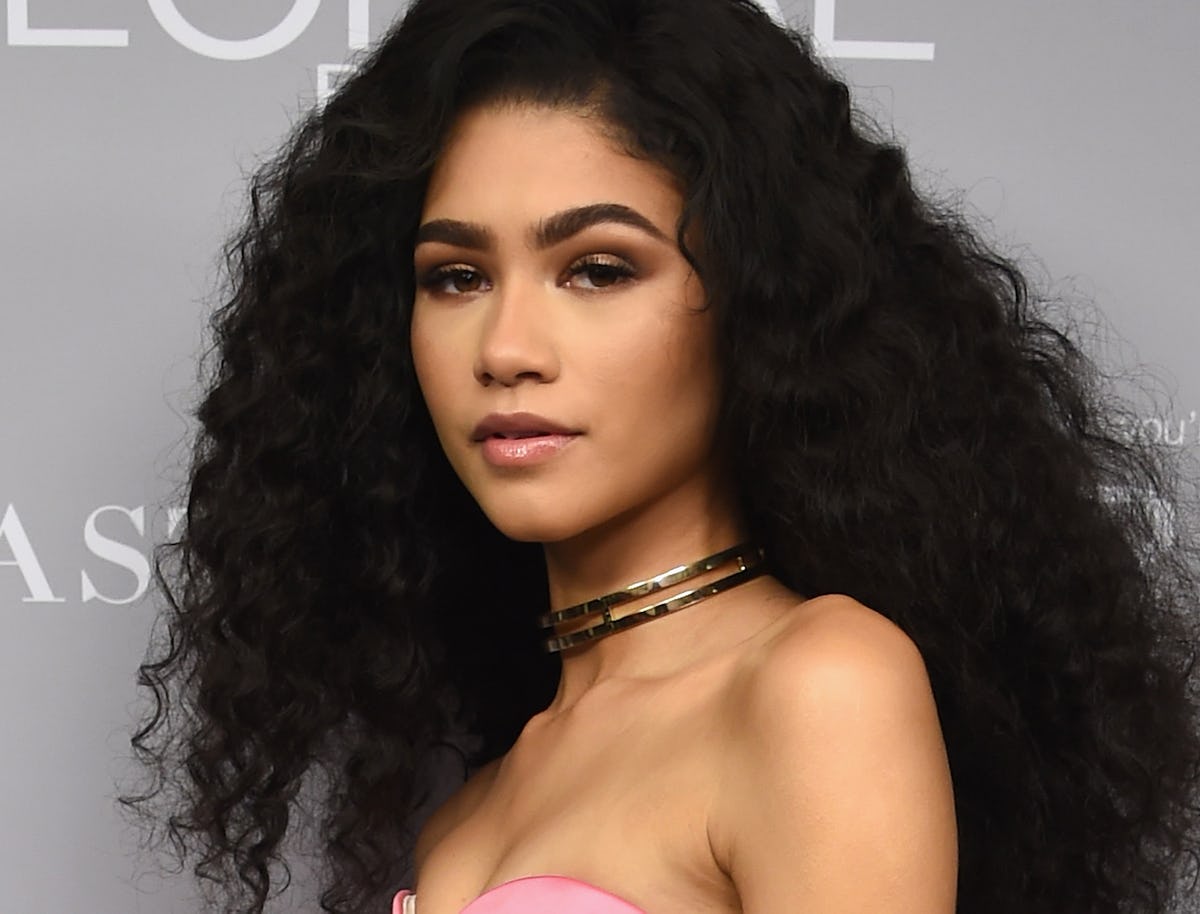 Zendaya's Gender Neutral Fashion Line Is Here, So You Can Stop Stealing Your Boyfriend's Hoodies
Dimitrios Kambouris/Getty Images Entertainment/Getty Images
If I had to describe my style, I would label it as modernly classic, with a quirky twist. Over the years, I've developed a bit of a turtleneck habit, I rely on structured pieces, and blazers are my jam. Naturally, Zendaya's new gender-neutral clothing venture, the Daya by Zendaya fashion line, sounds like a dream come true for me, and anyone else who likes to play around with style.
Growing up, I went through a weird phase when it came to fashion, and you couldn't tell me anything. One day I would rock platform Keds; and the next pink stockings with vintage brooches on my sweater. The problem was that everyone around me looked the same, and I was tired of being the different one. So I conformed.
It wasn't until I reached high school that my quirky style made a resurgence. As I developed, I started to realize that #fashun isn't what is trendy. It's about rocking what you have, and many times, just not giving a f*ck about what other people think. Who better to translate that concept into wearable art than queen Zendaya? The Greatest Showman star just dropped her clothing line, which is chocked full of gender neutral designs.
More and more people aren't feeling the need to fit into one category or another when choosing how to dress, and many simply love to experiment across the board. According to InStyle magazine, Zendaya lucked out by having parents who supported her early gender-bending aesthetic leanings.
I was lucky to have parents who let me wear what I wanted to wear and let me shop where I wanted to shop. Nine times out of 10 I was shopping in the boys section. I wore cargo shorts and hoodies. That was my uniform."
Transport yourself back to even just two years ago. When you went to the store and shopped in the women's section, did you see gender neutral clothing? Or were you marketed the same tight body-con dresses and skirts? Now, don't get me wrong, there's nothing wrong with body-con and traditionally feminine dressing, but we'd all benefit from more options. Just because you feel like sporting a dress and heels one day, that doesn't mean you can't wear a matching sweatsuit and a fresh pair of kicks the next.
That's where Zendaya comes in with her clothing line (co-created with celebrity stylist Law Roach): to save everyone who just wants to feel low-key, but still major at the same time. Daya by Zendaya is filled with hoodies, blazers, and stunning heels alike, and with prices as low as $11, you'll want to snag 'em all. Below, some of my absolute must-gets from the collection.
The "Do You Know Where My Hoodie Is" Sweatshirt
There's nothing I love more than a soft men's hoodie. I don't know what's being sewn into the fabric, but a PSA to my future boyfriend, consider your sweatshirts mine. Zendaya is hooking me up in the meantime, and this hoodie is so luxe that the rolls may even reverse. Buyers beware, because the man in your life might just be stealing this hoodie when you're not looking.
The You Can Actually Be Seen In Public Sweatpants
I have a love/hate relationship with sweatpants. They're perfect for lounging, but because I'm curvy I have to by larger ones, resulting in my shape looking like one big sack. Not only will this material make you feel like you're on a giant couch, but the design is swaggy enough to be seen in public.
The Velvet Blazer Prince Would Be Proud Of
The first time I ever saw velvet was on Prince, and I was so enamored with the material and how he rocked it. With velvet being in this season, there's no better way to feel nostalgic and modern at the same time than to sport this structured piece. Although Prince was a fan of the color purple, I think he would have loved Zendaya's riff on his iconic velvet blazer.