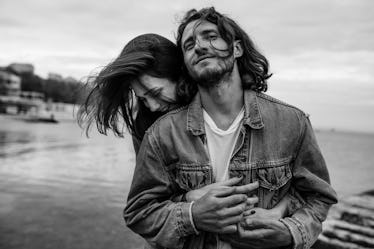 Here's The Date Idea You Should Try, Based On How You & Your Partner Met
Love can appear out of nowhere. One day, you could be folding your clothes at the laundromat when someone beautiful walks through the door with an armful of laundry and the ability to change your life irrevocably. When celebrating your relationship, it can be helpful to look back to your origin story. After all, how you met can serve as proof of your common interests, mutual friends, or the beauty of fate. Looking for a fun date idea you should try? Consider simultaneously celebrating your origin story while creating new memories.
Thinking back to how you met your partner can allow you to reflect on your relationship through a unique lens because you likely had no idea what was in store. In fact, maybe you had met multiple times without even realizing it. For example, I once matched with someone on Tinder, and we realized a few weeks into dating that we had actually met at the dentist's office before. When we realized we had booked appointments on the same day, I squinted at him and said, "I think you held the door open for me."
OK, I'll admit dentist-inspired meet-cutes aren't super common. So, check out the following six origin story-inspired stories, for some insight.