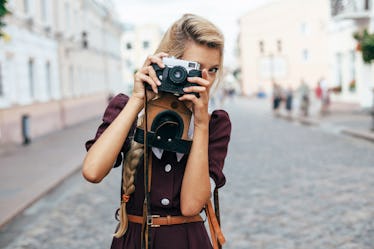 8 Coolest Cities To Visit In 2018 That You Probably Haven't Thought About
A new year calls for new adventures, so now is the time to start planning those vacations and weekend getaways to places you've never been before. 2018 is going to be a great year — I can just feel it already — so you might as well tap into that little bit of wanderlust that's calling your name and block off some time to actually travel. There's no better time than the present to get away, and a new year calls for traveling to someplace unique. You probably haven't even begun to think about all of the coolest cities to visit in 2018, because these destinations aren't your typical popular getaway spots.
Sometimes, traveling to places that aren't as popular can be the most amazing experiences, because these destinations become a secret oasis just for you. So, if you want to make 2018 stand out as an awesome year you'll want to remember, you should consider traveling to these eight unique cities that you probably haven't thought about. Don't forget to bring your camera, because you'll want to share your adventures with your friends, and they'll all be wishing they had thought to travel to these cities first. The possibilities are endless, so have a happy 2018 filled with tons of unique adventures.