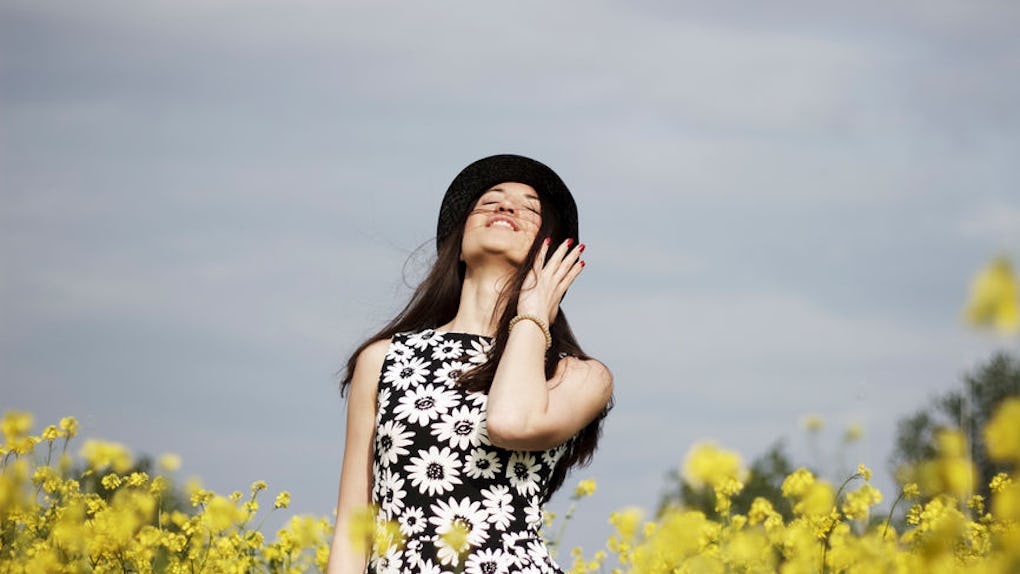 Jovana Rikalo / Stocksy
The Best Wildflower Fields In America Will Make Your Insta Feed Bloom Like An Influencer's
When you think of dreamy, Instagrammable destinations, you probably think of the giant swing in Bali, pink and light purple sand beaches, and of course, endless fairy tale-like fields of wildflowers. Wildflower fields are beautiful and hard to come by, but once you find them, they take your breath away. Naturally, you have to snap a pic to share with all of your followers on the 'Gram. If you've been looking for the best wildflower fields in America but don't know where to start, I've rounded up a few of my favorites (including a couple I've visited myself).
As someone who loves to "do it for the 'Gram," I've been on a hunt of my own to find some stunning wildflower fields near me. I'm lucky to live in California, where wildflowers dance endlessly, and there are plenty of opportunities to discover some beautiful scenery and capture amazing content for the 'Gram. There's nothing quite like sitting in the middle of a giant field of flowers, or even admiring them from a distance for the perfect panorama pic. You feel like you're in a movie, and the pictures come out even more stunning than you could ever imagine.
I'd say it's about time to head out on an adventure this spring and summer, and find the wildflower field that will make all of your Insta fairy tale dreams come true. Here are just a few of my faves.