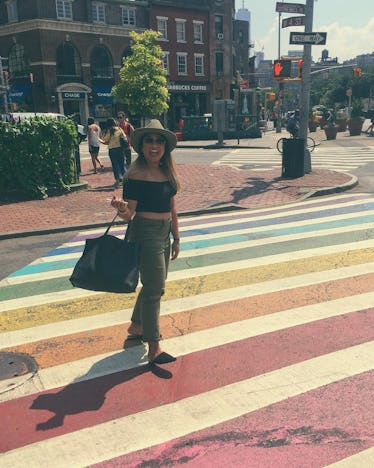 These Travel Totes Are Perfect For Work & Upgrading Your #AirportFashion Pics
As someone who's on a plane at least once every other week, I know shopping for carry-on luggage can be difficult. But what I actually think is even harder is figuring out what kind of personal item to bring with me. I always want something that's functional, stylish, and sturdy enough to lug around through different countries. I go back and forth between backpacks and totes, but totes always end up winning when I'm on a business trip. I've rounded up the best travel totes for 2019 so you can update your #AirportOutfit shots ASAP.
What I'm looking for in a tote varies depending on how much stuff I need to carry, but the essentials are always the same. I need a bag that can carry my laptop and maybe a change of clothes, it has to be versatile enough to go from a meeting to the plane and out to dinner after I land, and of course, I need it to be durable for a life on the road. These seven tote bags definitely fit my criteria. Some even have a celebrity stamp of approval, so you know they're tried and true.
If you've been on the hunt for the perfect travel tote for all of your wanderlust-y adventures, check out one (or a few) from this list.