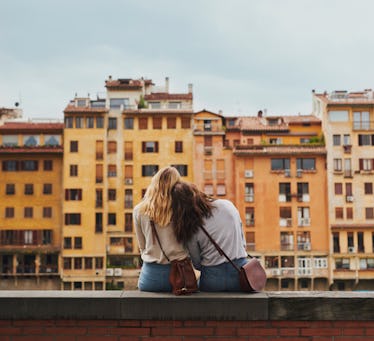 The Friend With These 9 Qualities Is The Best Travel Buddy For A Real Adventure
Traveling with a friend can go either of two ways: incredibly good or terribly bad. In fact, travel is a great way to test a friendship. You know how people say living with a best friend can make or break a friendship? Well, traveling together can do the same. On the one hand, its a great time to bond. On the other hand, it will reveal plenty of things about the other person that you might normally miss in short-lived interactions. Certain qualities determine if a person is the best travel buddy for you — so hold up before booking that dream trip with your friend.
There's nothing worse than being stuck in a hotel room or a 12-hour bus ride with someone you can't stand. Travel in itself can be a stressful experience. The travel buddy you choose can make that experience better or worse — the choice is yours. Will they break down when you miss your flight? Will they lock themselves in the hotel room the entire trip? Will they try to flee when the bill comes? You have no way of knowing, but you should probably try your best to make sure you can get through it all together without unleashing on each other.