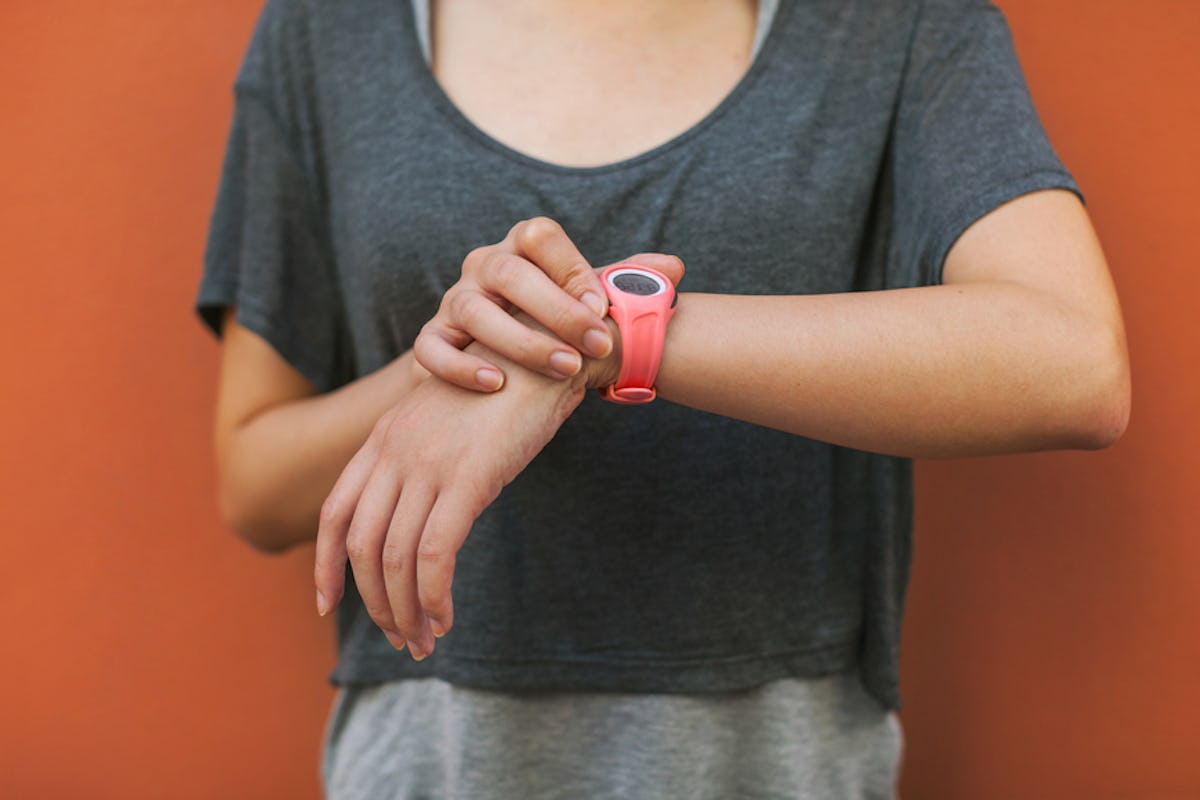 The Most Popular Day Of The Week For Workouts In 2017 Is Honestly Super Surprising
Personally, when I think of the most "ideal" day of the week for a workout, Monday automatically comes to my mind (mainly because of weekends filled with one too many tequila shots and late-night pizza orders). TBH, Monday always seems like the perfect opportunity to get back on track and make some serious #gains in the gym. But it turns out, at least in 2017, the best time to work out actually wasn't the first day of a new week.
ClassPass recently released a report of all the top fitness trends for 2017, including details on the growing popularity of things like strength training and mindful meditation. Among the many fitness-related revelations of 2017 — including the confirmed conclusion that New Yorkers are, indeed, night owls when it comes to hitting the gym — was a surprising statistic about the best, or at least the most popular time, to squeeze in a sweat sesh. The most popular day of the week to work out in 2017 wasn't Monday, as I had originally suspected, but rather Tuesday.
According to ClassPass' report, Tuesday was the day when most people booked workout classes and got their booties out of bed and into the weight room.
Is it just me, or is Tuesday the most random day possible to hit the gym? Personally, with this new bit of knowledge, I will be religiously taking my rest day every Tuesday from now on. Consider it my way of protesting this weird statistic, simply because I can.
But if you're thinking that maybe people just got weird AF in the year of 2017 (which is true, let's be real) and that the Tuesday gym grind was a random, one-time occurrence, think again. ClassPass has also released trend reports in 2015 and 2016, as well, and both of the reports revealed that Tuesday is here to stay as the most popular day of the week for a workout (aka the day when gym will always be insufferably overcrowded).
If you're like me, you're probably wondering why everyone's saying "f*ck you" to Monday and holding off until the second day of the week to sweat it out. And according to Men's Journal, psychologically speaking, people are just totally unmotivated and turned off by the thought of exercising on a Monday (usually because they're still recovering from those weekend shenanigans).
By this logic, by the time Tuesday rolls around, you're basically like, "OK, enough is enough, fam," and your will to work out essentially skyrockets.
Fine, I guess that makes sense when I think about it. Mondays are often spent rehydrating and reintroducing those weird things called "vegetables" that were basically extinct in your diet all weekend, and come Tuesday, you actually feel like a functioning human being again, and you remind yourself of that burpee challenge that you're supposed to be keeping up with.
Side note: If you happened to be at the gym on Feb. 28, 2017, I'm here to express my deepest condolences to you. Apparently, that was the number one most popular Tuesday to sweat it out all year, and I can only imagine what a chaotic catastrophe the treadmill sign-up sheet was.
At the end of the day, though, what you do with these fitness stats is totally your call. Maybe you'll avoid the gym like the plague on Tuesdays (like me), or maybe you'll keep on grinding and brave the crowds during 2018.
No matter what you decide, remember that when it comes down to it, the best time to work out is whenever your schedule allows for it, and whatever feels best for you and your body. Statistics are simply here to inform; they don't know your life.