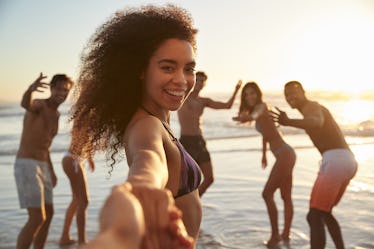 The Best Things To Do On Spring Break In Texas Will Make You Want To Book A One-Way Ticket
One of the best times of year is almost here: spring break. Students throughout the U.S. will have the opportunity to put away the books for the time being and celebrate this week-long break on their own terms. There are so many places for you to visit during spring break, depending on what you want to do. Texas is one of the best destinations, because it has something to offer for every type of spring breaker. Whether you want to lounge on the beach, go for a hike, or explore the sites, these are some of the best things to do on spring break in Texas.
There's no better time to travel than during spring break. You'll finally have the opportunity to ditch those alarms and spend your time how you'd like, and travel is the ultimate way to recharge before returning back to school. Texas may not be the first place that comes to mind when you think of spring break, but you'd be surprised to discover that there's so much to do in this amazing state. You can even do a Texas road trip and check a variety of different places off of your bucket list. Let's just say, you're certainly in for a treat if you choose to travel to Texas for spring break.