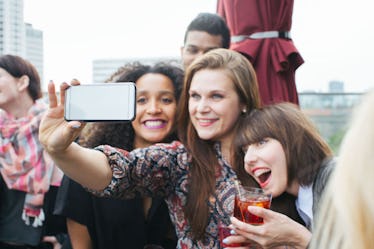 The Best Rooftop Bars In The U.S. Will Up Your Insta Game This Summer
Do yourself a favor and head to a rooftop bar this summer for good vibes and even better views. Sometimes you need a quick getaway after a long day of work or school. What could be better than catching city views while sippin' on cocktails with your best friend? We all love a beautiful view. Rooftop bars allow you to see a city from a completely different perspective. It's the ultimate way to relax as you take in your surroundings. The best rooftop bars for epic views will seriously up your Instagram game this summer.
If you need some new material for the Gram', then you should definitely consider visiting a rooftop bar as soon as possible. You'll have a picture-perfect postcard view as your backdrop for your drink selfies. It's even better if you arrive at sunset and order a colorful concoction to sip on.
A rooftop bar can brighten up an average day, or it can be an amazing way to celebrate an accomplishment. Birthdays, promotions, graduations, and even the end of the work day are all cause for a celebration. Why not show up to a rooftop bar and dance the night away while you overlook the city? You'll feel on top of the world and you'll definitely want the night to last forever.