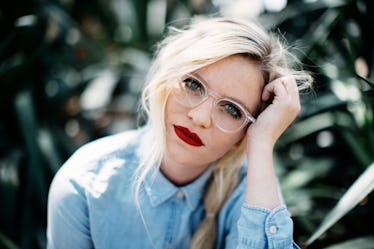 The 5 Best Photo Editing Apps For 2019 Are Here & Ready To Make Your Insta Shine
New year, new editing apps. This year, you might have made one of your resolutions to take more pictures. You want to capture #artsy selfies and all the angles of your coffee in the morning. Then, you want to edit those pictures for social media, and create a feed that looks like an influencer's. Take it from me, the girl who has tried and used just about every editing app on the market: It's time you say goodbye to the same 'ole filters that you've been using, and make some room on your phone for the vintage film cameras and latest preset packs. The best photo editing apps for 2019 are here and ready to make your Instagram shine.
The thing about these apps is that they make the editing process nice and easy. The features can really be used by anyone for any purpose — from someone who's looking to post a simple shot with friends, to an influencer who's trying to develop their own style and creative content for a brand.
With a simple slide of your finger against a bar, you can adjust the exposure or work with the light curves. You can apply filters that have already been built into the app, or natural effects, too. (Ever wonder how to get that dust and cracks on your pictures? The answers are all here, people!) Suddenly, the picture you took goes from average to next level. All it takes is downloading these five editing apps for 2019.